June 14th, 2010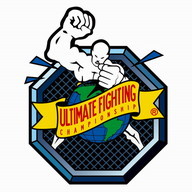 Actually I probably spend more time sleeping, or at least trying to sleep then I do blogging, though if you count just time spent online or in front of the computer… I'm sure somedays I spend more time on that than I do sleeping. That isn't a happy fact.
[snip]
This weekend the so called 'Ard Boyz Warhammer 40,000 stuff took place, or at least a single round of it. Lots of people who think they are better than me and you, set out to prove it by piling unpainted models on a too small of a table and hoping to get first turn. After reading and seeing pictures I've decided, 'Ard Boyz is no longer going to be something I look twice at, or even once. Yes the truth hurts, 'Ard Boyz is not how 40K should be played, too many points, too small of table, too many encouragements to be a prick. Give me Astronomi-con every single time, and twice on Sunday.
Apparently people who don't even like the sport, are wondering whether the UFC should come back to Vancouver? Dana White can be a prick, he'll admit to that. And if you think as a non-fan he cares what you think? It's all about the Benjamins or the John A. MacDonalds. Sherdog has numerous posts on how the card turned out well, a lot better than the naysayers predicted. Of course there was blood and people going to the hospital. It is professional cage fighting. It isn't for the shrieking violets of the world. It is only a few steps up from Roman Gladiators. Ritualized combat has been with the human race for a long, long, time. It isn't going away, especially not as long as alcohol and gambling are around.
This entry was originaly posted on , it was last edited on and is filed under: Gaming, Sporting Life and tagged: Astronomi-con, MMA, UFC, Vancouver.