June 14th, 2010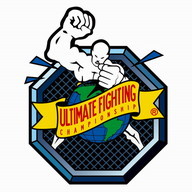 The fights were good, Rory MacDonald put on a good show for the locals, Mirko won, and the card ended dramatically with Rich Franklin knocking out Chuck Liddell with his non-broken arm. Considering the record sellout, the success of the card, and the fact that Vancouver is just a nice place to visit, I'm sure the UFC will be back.
Lani and crew just found me, we chatted. She has a photo journal now. I told her that I have a cousin who is a model. Apparently my cousin is hot, Lani's male friends commented to this effect. But I remember when she was a little girl. She suddenly got hot, or so it seems to me, I don't see her much, but I saw over the holidays and she fills out a tank top well. My sister and her are always on Facebook/MSN so I 'friended' her and now her posts show on my Facebook feed. She is of Haitian descent so she doesn't look much like me, which is probably why she's the model. She's young, maybe 19, she has good skin and a good figure. I'm not sure how much she works out or what her diet is like, I have a hard time thinking of her as anything other than one of my little cousins. But she does look good in photos so maybe Lani or Kris will use her in a photo shoot sometime.
There are lots of photographers in Vancouver, some are pro or semi-pro. Flickr was started here after all and on Facebook or Plenty of Fish, Vancouver is one of the more active networks, even though size wise we shouldn't be in the running with the bigger cities in the world. Just because there is lots to photograph in Vancouver, doesn't necessarily mean we need more pictures of it.
I've been watching a lot of Dark Angel late at night on DVD. I'm almost finished the second and final season. The first season was darker, the second season has some quirky episodes, they created too many Transgenics on a whim. No way Manticore would makes something like Gossamer IMHO. The series worked better when they were rare and elite. The breeding cult idea was good and the show needs a bad guy chasing Max. One episode I do like from the second series is Brainiac. The guest star looks a lot like a guy I know, but it isn't him, the actor who does play Brain has a website. Joshua was a good addition, he has a lot of funny lines.
It took a while to find in Google, but there is a Dark Angel Wikia, maybe I'll have to fix that one like I did so many entries on the Marvel one.
Also at some point in the last few days I turned up a preview of Rin Nakai's upcoming fight. Online experts are often wrong both Sherdog and MMAMania.com had Mirko having no chance, but many thought Liddell could win, that's why they fight. Rin's opponent is a former national judo champion. Rin had to move up in weight to find fights, Mega Megumi also had this problem, she returned to US soil where the bigger money is.
Here is a YouTube highlight of the still undefeated Megumi Fujii:
This entry was originaly posted on , it was last edited on and is filed under: Sporting Life and tagged: Megumi Fujii, MMA, Rin Nakai, UFC, 健美.