June 24th, 2010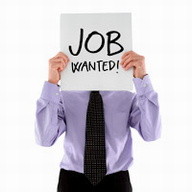 I still haven't gotten a cent from whatever government service I'm supposed to be collecting from now that I've been unemployed for almost three months… I filled in all the forms, I've dropped off the stuff, I've called… I've been living off the line of credit I established while I was a software developer. My MBA at the Sauder School of Business has been anything but worth it.
This despite me being one of the top people in the program according to Anne DeWolfe… There was just this one incident, not really worth mentioning again, that couldn't possibly affect me in any negative way, when it was decided I must be lying and because they could I was hurt and punished.
In other news, Slovakia has gone up 2-0 on defending World Cup Champion Italy. I'm again at Our Town, because basically I can't sleep at night. I lie awake thinking, every now and then I get up to look something up or work on my hobby project. At about 6 AM I get up for good, worked on my hobby project some more, ate breakfast, got the Globe and Mail and came here, read the paper, looked for a job.
I applied to three jobs yesterday, three more the day before. I've looked at a 1000 plus jobs. I read the career advice in the paper, but I suppose I could look for more career advice online. I've been trying to stay positive, been working on my hobby projects. Today I even got out my bike.
Of course before I went a block it started to rain. My front tire is totally flat too. I need to invest in some cheap paint. I even made a swatch as I try to match my more expensive paint…
2-1 for Slovakia with about 10 minutes to go and a big fight inside the goal, the Italian of course acts like he was shot, alas he isn't even bleeding. He must come from a long line of Italian war heroes. The Italian player totally went after the goalkeeper first. Then the goalkeeper pawed at him, got a card for it too. Italy and West Germany are the two teams I dislike the most in World Soccer.
Go Slovakia!
This entry was originaly posted on , it was last edited on and is filed under: Sporting Life and tagged: Anne DeWolfe, Job Search, Soccer, World Cup.