July 3rd, 2010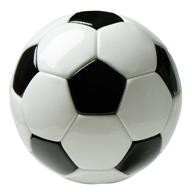 I'm watching my second World Cup quarterfinal of the day, having gotten up just about early enough to see the entire Germany VS Argentina game. Germany was a surprise big winner. Now we've got the final battle for soccer supremacy, with Brazil and Argentina out, South America lost two of it's biggest guns, but with Uruguay already through, that continent qualified the most teams for the final 8.
I'm happy the Netherlands are through, I've always liked how they play, but they always come up short in the World Cup so the upset of Brazil was very unexpected. They also get to play Uruguay so the way through to the final is probably easier than Spain, Germany, or most unlikely of all Paraguay face.
Today is also UFC 116 which features a heavyweight championship match and over 500 pounds of angry white man in the cage. I'll probably watch it at Toby's but I didn't try to start a posse. Dave is in Salmon Arm and I'm tired of inviting people who don't come. Maybe someday I'll be in a position to host…
I read in the paper that the Tour de France started today too.
I'm at Our Town, both to watch the game with some company and to look for a job. I whipped through two papers today, but most jobs are online, so I'm going to have to dig deep to try and find some new opportunities.
I've also been chipping away at my hobby projects.
This entry was originaly posted on , it was last edited on and is filed under: Sporting Life and tagged: MMA, Soccer, Tour de France, UFC, World Cup.