July 4th, 2010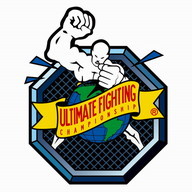 In case you missed, what was perhaps the best UFC card ever, here are some official highlights courtesy of Fox Sports and MMA Mania which is where I saw it. You have to be a little bit crazy to be a professional cage fighter, some of them aren't making that great of money, so they have to enjoy fighting, at least the challenge, the confrontation, the test of wills and skills, as any time you want out of the fight you can tap or verbally submit.
There were several submissions last night but in all cases the person submitting was in danger of being choked unconscious or having a limb broken. There was also knockouts and no shortage of blood. Some of the fighters really need to keep their hands higher and work on their defense.
Dana White called it "the best night of my career" and he's "proud of all these guys, they delivered!"
Here's a summary of the card for those who did miss it. It'll likely be replayed, certain fights will probably appear on Spike TV at some point on UFC Unleased if you have cable.
This entry was originaly posted on , it was last edited on and is filed under: Sporting Life and tagged: MMA, UFC, Video Clip.