September 29th, 2010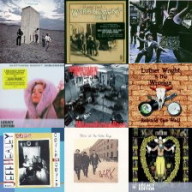 So last night I worked quite late into the night on my second test album cover gallery. I got it working well enough and it is fully object oriented programming in PHP. Of course it still needs a lot of work, it doesn't look very spiffy and it doesn't do much, but it does use two APIs so it counts as a true mashup. If you gave it a larger dataset it would display it no problem. What it needs is more methods on the main class and more caching or some other sort of optimization. This will require me to learn more PHP and possibly some JavaScript.
Last night before finally going to bed I searched the web for photo gallery software that I could adapt or incorporate into my cover gallery. Why reinvent the wheel? There is not shortage of sample code out there, but most isn't fetching the images from an API. There are some Flickr ones, but fetching images from Flickr is easy, fetching information and images form Last.FM and Amazon requires private and public keys.
I haven't settled on gallery code to try and adapt, but I've looked at quite a few. I need to find a job. So applying to more positions will be what I do shortly. I do plan to make a third test gallery. This one will use some fancier HTML/Javascript/CSS whatever it takes, but behind the scenes will uses the same PHP classes.
Update: I ended up creating a series of web mashups and giving away the majority of my PHP code as open source.
This entry was originaly posted on , it was last edited on and is filed under: Information Technology and tagged: Amazon, API, JavaScript, Last.fm, PHP.