October 5th, 2010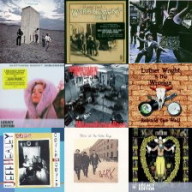 So I've been working on my cover gallery err mashup and I decided what it needed was a button linking to the Facebook fan page for the artist, but that proved difficult to pull off. I'm using an extension to the actual Facebook PHP SDK, which didn't perform as advertised, but now the developer has modified it.
I still think I should be able to search and get some info without having to be a logged in Facebook user. You can if you use CURL instead of Facebook's official API…
I then decided after all the trouble I'd gone through, why just a link or a button, I needed fully functioning 'like'. It took some debugging but I think it is working. Facebook's Open Graph searching leaves something to be desired. It isn't always returning the right artist. The band "Arrested Development" is particularly inaccurate due to a certain TV show.
Oh well I think this version is done. I was going to integrate iLike but their developer website has been down for days it seems. So no button for you err them. I guess I should take a screen shot.

Last.fm has probably given me the least grief of the various APIs I've used, but Amazon was the first one I got working out of sheer stubbornness. So I'm going to try and use those two a bit more. If iLike gets their act together I might integrate it, otherwise I might see what I can do with say Yahoo Pipes.
This entry was originaly posted on , it was last edited on and is filed under: Information Technology and tagged: API, Facebook, Open Graph, PHP, SDK.