November 8th, 2010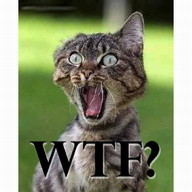 It has been a long time since I collected some of the strange keywords people use to arrive at Muskblog and the rest of Muschamp.ca. I was trying to keep my blog and online profiles more professional, it didn't really help. I got hired in such a hurry I don't think my new boss Googled me or looked in LinkedIn or even talked to my previous boss though I urged him to at least do that.
My new job has kept me busy, but this evening I decided to come to Bean Around the World and do a few things rather than just stay home and play Avernum 6 or my newest game, The Quest. I bought the "Gold" Edition rather than just play the free version, but the early returns are Undercroft is still the best old school Western RPG on the iPhone.
I broke the keyword referrals into at least three categories, we'll see what I can find to amuse, shock, but hopefully not bore both my readers.
Funny
"Now I know and it's plain to see, I ain't gonna find no ecstacy cuz my baby loves her bottle more than she loves me!"
This appears to be some sort of song lyric, but not one I've ever collected, because I know how to spell better than that.
my calves are gigantic
That may be, but I recommend you never blog about the size of your calves, especially if you are female, and doubly so if you are of Asian ancestry.
lindsay boswell legs
Yes Lindsey Boswell has legs, many people online must admire them, it would probably help to spell her name correctly… Here is the number one result in Google for Lindsey Boswell Legs for the lazy or the curious or both.
ample bosom blog
Proof that I don't just write about women's calves…
very busty korean women
I don't know of any, but if you do I wouldn't mind an introduction. Actually Korean women are famous for being slim, having good skin, pretty faces, getting calf reduction surgery or other plastic surgeries. Koreans get a lot of plastic surgeries performed supposedly, eyelid alteration being the most popular. I sometimes wish I'd never read that article in Time while I was living and working in Japan as it has resulted in some strange keyword referrals… It definitely hasn't resulted in me meeting very busty Korean women. This is a surprisingly popular topic online, plastic surgery in Korea, not extremely busty Korean women. I can honestly admit to never having typed that phrase until now…
Not so Funny
hitomi tanaka blog
She used to have one, that was before she became the Japanese equivalent of a porn actress. I never set out to blog about the adult entertainment industry so this isn't funny anymore.
"erin walsh" uvic alumni
Erin is also an alumnus of the Sauder School of Business but I haven't heard from her in years, she just turned her back on me and began pretending I didn't even exist like a number of my other MBA classmates.
"Content Management" Vancouver "business analyst" ("resume for" OR "resume of" OR "curriculum vitae" OR "my resume") -example -examples -sample -submit -free -w
Someone typed in this elaborate query but they didn't hire me after finding my resume. Obviously it doesn't pay to carefully optimize your resume for search engines.
review "Kill Matilda"
I've never seen Kill Matilda play live, never seen any of their videos, never listened to any of their songs… It probably isn't my kind of music. Lets just say I have spent a lot of time thinking about the Lead Guitarist and some of the things she said and did. I still can't see a reason you'd ever treat another human being like that, especially not someone you insist is your friend.
strong calves with big tits
This search was obviously entered by someone who knows what they like.
short asian women with muscular legs
Ah yes the stereotype that actually isn't, most Asian women are short, so those that have muscular legs naturally fall into this category. The fact that this is considered ugly traditionally in Japan and Korea, yet exercising and being healthy and fit isn't confused me. There is a double standard to say the least. Women just face way more pressure to look a certain way, Asia could be the worst because sometimes they obsess about Western beauty standards or try to look like exaggerated Anime characters or some famous model, actress, or singer who has had plastic surgery or really really great genetics. It goes without saying none of these celebrities in Asian cultures are short Asian women with muscular legs.
Musk Rules
painting red in chaos space marines
I wrote some sort of tutorial or advice on this, but it is on my Miniature Painting Blog.
conversion marines de nurgle
People never seem to believe that I get a lot of keyword referrals from foreign websites, especially about miniature painting, sometimes people spend a lot of time surfing my website using one of the online website translators.
ww1 model painting guide
I wrote one for painting WW1 Canadian Infantry, again on my Miniature Painting Blog.
"I was lucky in the order, but I've always been lucky when it comes to killing folks."
Clint Eastwood in the movie that won him his Oscar, filmed in Canada naturally.
"three kinds of suns" in kansas
This refers to another quotation from a Clint Eastwood Western, this time the Outlaw Josey Wales.
"nefarious fire"
This is the name I came up with both for my Night Goblin tribe in Warhammer Fantasy Battle and my Renegade Chaos Space Marines in Warhammer 40,000. There isn't really any special fluff, but there is a color scheme, basically black with purple flames.
任望宇
I don't get many, but I get the odd keyword referral in character sets other than Latin.
matt_stam57@yahoo.com.hk
Matt Stam is a spammer and an internet scam artist but not a very bright one.
This entry was originaly posted on , it was last edited on and is filed under: The Good, The Bad, & The Ugly and tagged: Dubious, Funny, Keyword Referrals, Search Engines.