November 28th, 2010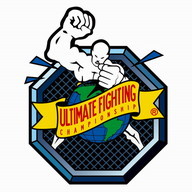 Animated gifs are a bit of an old technology and with the rise of basically unlimited free video sharing in the form of YouTube and others you'd think they would die out. However they continue to exist probably because you can put an animated gif places you can't put a YouTube video. They are popular on Sherdog and I was leery of posting one as they are popular with people who hotlink or at least that was my suspicion. Turns out I wasn't really wrong. To test my new anti-hotlinking system I need to post another animated gif or two, see if anyone is dumb enough to try and hotlink to them. And if I can't find someone dumb enough, what am I saying…
I'll try to find some that are more funny than brutal.
This will of course waste some of my bandwidth, but at least I'm wasting it… Plus it is good hot link bait.
This entry was originaly posted on , it was last edited on and is filed under: Sporting Life and tagged: Animated GIF, MMA, UFC.