November 28th, 2010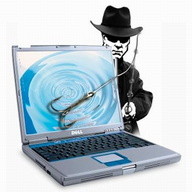 Well my anti-hotlinking solution seems to be working. The biggest offenders from this month shouldn't be stealing any more of my bandwidth. But what I really need to do is see if this will solve the problem long term and towards that end I think I need some new images for search engines to find and for people to try and steal.
Update: There are now many many online social networks and the one that is best for sharing images you do not own the copyright for is probably Pinterest, you still could get a nasty email from some lawyers but mostly I suspect you just delete one pin and move on, or Pinterest will delete it for you. However embedding images from Pinterest on your blog is hard, but still might be worth the fight versus dealing with hotlinkers, you could also try a free blog host like WordPress.com. If you host yourself you get all kinds of difficulties. If you do own the copyright to the image such as a photo you took yourself I recommend using Flickr.
Some of the images that were a part of this post got pinned either by me or by someone other me. This post served it's purpose and I'm removing the images, there is still more than enough dubious content on this blog, but I continue to try and improve my blog and my content. If you have any thoughts on hotlinking or impulsive blogging you can leave them below.
This entry was originaly posted on , it was last edited on and is filed under: The Good, The Bad, & The Ugly and tagged: Flickr, Hotlinking, Pinterest, Social Media, WordPress.