December 11th, 2010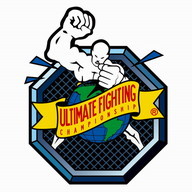 So if you went to bed at a reasonable time or don't have cable, you may have missed the K1 Open Weight Grand Prix, held last night in Japan. If you haven't guessed by the title, Alistair Overeem, AKA Ubereem, AKA the Reem, AKA the Demolition Man did what he said he would do, what no one has accomplished in the almost 20 years the tournament has been run, win and hold at the same time a major mixed martial arts world title. In Alistair's case the Strikeforce Heavyweight belt.
Mirko CroCop is probably my all time favourite fighter and has had the most success transitioning from K1 to MMA winning the Pride Open Weight tournament one year. Mirko won his share of kickboxing matches, but even Mirko could never win the belt and the biggest kickboxing tournament in the same year.
I mentioned how they disallowed the Thai Plum to give Karate ie Japanese fighters a better chance at lower weights. Alistair is known for his devastating knees in the clinch and he was warned several times in his first fight of the tournament for using an illegal technique. If you hurry a lot of the fights are on YouTube right now, but they will be taken down shortly for copyright violation. So instead I give you an Ubereem highlight video and a couple stills.
Dana had Alistair and Semmy Schilt at ringside before at an UFC event not too long ago, I'm not sure how many more fights he has on his Strikeforce contract, but I wouldn't be surprised to see Alistair in the UFC eventually, they just pay more, and Alistair despite the horse meat allegations, is pretty magnanimous and speaks good English, he could become a fan favourite in North America, whether he could defeat the elite wrestlers that seem to dominate in the UFC, I don't know.
Notice no clips of his fight with Shogun. Shogun kinda chased him up a weight class, Alistair used to cut to make 205 or whatever the Pride equivalent was, trusting in his reach. Now he fights at the maximum US limit of 265 pounds. Of course steroid allegations have been leveled at a lot of Pride FC fighters…
 Update April 2012
It appears that Alistair Overeem may have finally tested positive for elevated testosterone. It was a random test ordered by a judge after Alistair was accused of assault in a Las Vegas nightclub. It is not totally clear what is going to happen with the upcoming UFC heavyweight title fight, but at the very least Frank Mir is willing to step up and fight for the title. It isn't a shock anymore when a professional athlete or an amateur athlete tests positive for performance enhancing drugs. I read a long piece in the Economist recently on the science behind cheating and testing. For the Olympics they are starting to test younger and younger athletes to build up a biological passport to better determine if you're altering your own blood or even your genes.
The Nevada State Athletic Commission is less sophisticated than the IOC but they and California are the two best testing organizations in US combat sports, I wonder when pro athletes will have to have biological passports?
Update September 2014
After beating Frank Mir and switching camps, Alistair Overeem once again came up short in the UFC heavyweight division. He seems more humble, but also less intimidating as he once again tried to succeed in the UFC with its new stricter drug testing policies. His quest for UFC gold may be over as he's now lost three fights in the UFC and may once again be fighting for his next paycheque. Ben Rothwell of course was suspended for elevated testosterone once in his career, but Ben at least appears to have a heavyweight chin, Alistair seems to give better than he can take and opponents have persevered against his potent offense. In edition to being hit-able, Alistair has also gassed in the UFC, his first two loses he was clearly winning the fight, this time he was less dominate in the opening moments. He's tried competing at a lighter weight to improve his endurance, but I don't think he can ever return to 205 where he plied his trade in his younger days.
Alistair is smarter than the average fighter, hopefully he gets one more fight at least, but at this point I don't see him beating Cain or Werdum and considering how hard heavyweight UFC fighters hit, he likely won't get a title shot at all.
This entry was originaly posted on , it was last edited on and is filed under: Sporting Life and tagged: K1, MMA, Pride FC, Strikeforce, UFC.