August 5th, 2012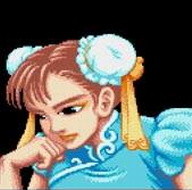 I was upstairs trying to find a job, but when I came down for lunch my mom was watching the Olympics, first it was 3m women's springboard then women's 75+ kg weightlifting came on. I've actually spent considerable time and effort updating an old post about a Korean winning this event in Beijing 2008.
That post does surprisingly well for some search terms as I also mentioned women's beach volleyball and other athletes who had very strong and athletic builds. I myself am trying to lose weight and get in better shape as I used to be athletic, now I spend too much time in front of my laptop looking for work or just surfing dubious stuff online.  I follow some fitness bloggers and even try to log my workouts into Fitocracy.
Update: It is too easy to blog, it is also easy to pin, but it is not easy to embed your pins into you blog, so perhaps if you are looking for #fitspiration you should head over to Pinterest itself, I'll leave the busted embed code for posterity. I like Pinterest but I don't think they want to host images for bloggers, there are other services you can use of course.
I'm not sure if we get to watch this competition 'live' or if I Google, the winner is already known. Live blogging during the Olympics can lead to some odd keyword combinations, especially if you tend to ramble.
One weightlifter appears to have just hurt herself. I like weightlifting in theory, but I worry the pressure makes people attempt weights that are dangerous and I wonder if switching to a percentage of bodyweight scoring system for both sexes, wouldn't be best. Fans and historians like to see the biggest numbers. I think I prefer the lower weight classes, tennis aficionados definitely wouldn't like all the grunting and screaming. Tie breakers in Olympic weightlifting do reflect your absolute bodyweight, apparently the Russians have lost two gold metals at London 2012 via this rule.
I definitely prefer weightlifting to some of the more heavily 'judged' sports.  Some lifts still don't count by judge's decision. My mom made a comment about one competitor looking more like a woman than another competitor, my mom not me. That reminded me of some of my previous online ramblings and a photo I saw on Pinterest.  I think I've figured out how to legally include the photo in this blog post.
I definitely think beach volleyball players and divers get on more magazine covers than women's weightlifters, even in China.  I saw Wu Minxian 吴敏霞 on a Chinese news site and now she is the Olympic Champion in 3m springboard along with being a GQ cover model. It hasn't been all cover photos and gold medals for Wu Minxian…
China wins gold! The announcer almost seems sad they didn't break even more records. There was controversy and politics in choosing the four women Chinese Olympic weightlifters. China did not enter an athlete in this category in Beijing, now they've trained another champion. I wish I would have gone to some sporting events when I lived in China or even while I lived in Japan. I watched some on TV while I lived in Japan but in China I was busy with school and other complications…
It must be live, no one has updated the Wikipedia entry for Zhou Lulu, now I have to find her Chinese characters for which I'll use Baidu.  Time magazine seems to have written several features on China's women's weightlifting team.  China did not sweep women's weightlifting and appear to have misjudged one athlete's potential as it has been repeatedly reported they loaned her to Kazakhstan. The failure to win four golds is seen as a national disgrace by some, but that seems hyperbolic. I was surprised by how many stories have been written about China's women's weightlifting team even in English.  Apparently there is a lot of debate in the Chinese blogosphere on at least on Weibo (the Chinese Twitter) about the Chinese system of taking children and putting them into intensive sports programs where they are not allowed to see their family or enjoy a normal childhood.
Zhou Lulu uses the following characters for her name:  周璐璐.
This entry was originaly posted on , it was last edited on and is filed under: Sporting Life and tagged: Body Image, Chinese, Femininity, London 2012, 健美.