February 3rd, 2013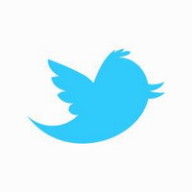 I actually joined Twitter fairly early, but not early enough to secure @Muskie for myself or @BOB for my then employer, short Twitter handles are advantageous just like short domain names. I never seem to capitalize my on my early adopter status… I actually used a BlackBerry to tweet back when I had a full time job, but when I got my iPhone I was convinced to try TwitBird and despite changes in Twitter's policy and the relative stagnation of the App I've stuck with TwitBird.
One feature of Twitter that people need to take advantage of is Lists. I've used them from the beginning. I used them categorically like I use Folders/Groups in my news reader. I have grouped the accounts that Tweet about Venture Capital together just like I grouped the blogs together that write about Venture Capital. One major problem is, people go off topic. On Twitter some people will tweet just about anything. Finding good Twitter accounts to follow that don't have horrible wheat to chaff ratios can be difficult, especially for certain niches. So after hitting up against a bug/limitation in how many Twitter lists I could follow using TwitBird I rethought how I group Twitter accounts.
Some people have multiple accounts, they have a professional account and a personal account. People cross post or auto retweet. I prefer to follow people not corporations and/or PR flacks on Twitter. All this cross posting and off topic tweets leads to some seriously uninteresting stuff on my Twitter feed sometimes. I unsubscribe from feeds and Twitter accounts that don't maintain some quality control.
I also prefer to check Twitter on my iPhone using TwitBird. I don't mind Tweeting from my laptop's browser, but I prefer to check Twitter on my phone. I then save Tweets and articles by forwarding them to myself and then using MailSmith to route these mails to a special mailbox for later in depth reading. I've been online a long time, I've got some tricks up my sleeves, one of which I may have to abandon as Topsy is requiring an API key to create an RSS feed of a keyword search, something you can actually do with Google Alerts without needing an API key… But Topsy let you search just tweets.
In my RSS reader I often let stories go unread for hours if not days. My computer can download and store 100s of RSS feeds no problem, but on my phone, in Twitter, I don't want to follow accounts that I can't keep up with and that don't add value to my time spent using Twitter. Most Twitter accounts are not worth following. I still try following new accounts but I use my lists to get to the best stuff quickly, however sorting accounts by topic is fairly futile. So I created three new private lists and I tried putting each account I regularly follow into just one list. I still maintained two topical lists for my job search, but these private lists which I called A-List, B-List, and C-List allow me to quickly read the most important stuff recently posted to Twitter. 
If I'm pressed for time, I just check for new job postings. If I have more time I read my A-List of Twitter accounts. If I have more time I'll read my B-List. And if I want to read everything on Twitter I'll then read my C-List. Retweets and accounts that I just started following are in no lists, so I read them last. Twitter accounts have to prove their worth if they want me to become an active follower. If the number of new Tweets is small say 30 or 40 I just read everything in "Home" on TwitBird starting with the oldest Tweet by timestamp.
It is definitely possible to miss something on Twitter, unlike RSS feeds which will stay on my computer indefinitely or at least for a very, very long time. Twitter clients only can show the most recent 200 (or so) tweets. Twitter.com only lets you search back a few days. Maybe the official Twitter iPhone client can show more tweets/lists, but it hasn't proven as usable as TwitBird IMHO. Plus tweets that are more than 12 or 24 hours old aren't really news anymore. I made this change to my lists a couple days ago and so far I'm happy with it. Do you have any clever Twitter tricks? How do you use the Twitter list functionality? Do you maintain public lists? Do you follow public lists maintained by other people?
This entry was originaly posted on , it was last edited on and is filed under: Information Technology and tagged: NewsFire, RSS, TwitBird, Twitter.