November 13th, 2020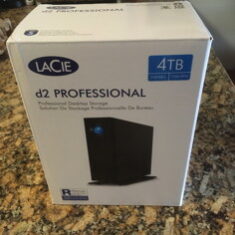 When I got a new MacBook the other piece of computing hardware on my wish list was a new hard drive to backup my data as my Time Capsule is getting long in the tooth and unreliable. Little did I know my loyalty to a brand would prove so frustrating.
The hard drive actually died on the first computer our family ever had. It was an IBM PS/2 Model 30 286. We didn't have any fancy backup system, but I remember when they replaced the hard drive under warranty they put in a bigger drive. So from an early age I've known hard drives can die.
Maybe the worst experience I ever had was having to take my PowerBook to a servicer depot in Beijing as they too did not believe the hard drive was really dying. I made an emergency backups on my iPod, on CDROM, and eventually on a random drive I bought at a random shop in Beijing. At least I was able to complete a backup.
New Hard Drive
I recently bought a LaCie d2 Professional. This is the drive Apple sells in the Apple Store as an option to replace the Time Capsule which they no longer sell. I didn't go to the Apple Store, I was actually willing to take my chances with whatever drive Best Buy or Staples had in stock when my Time Capsule repeatedly failed to backup, but a coworker and a big Amazon fan convinced me to buy the drive I really wanted on Amazon and to wait a couple days rather than risk catching Covid shopping in the real world.
So after much research I bought a new big fast professional server grade hard drive to backup my silly photos and iTunes playlists. It arrived relatively fast from UPS. I got it from a third party seller on Amazon. I took some pictures, even one comparing it to a the first external backup drive I ever got, a LaCie d2 Triple Interface, which supported both Firewire and USB. That drive is still running and if I used my G4 would still be backing it up.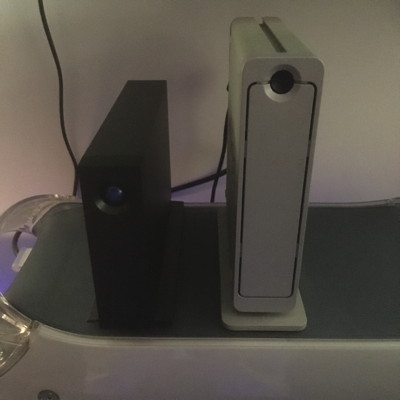 Zero Backups Completed
This new professional server strength hard drive completed zero backups. It booted up fine, it connected to the mothership to register, it was found by Time Machine and reformatted. I started a backup, I even cracked a beer and fired up Sid Meier's Civilization VI but when I stopped playing I learned my backup had failed.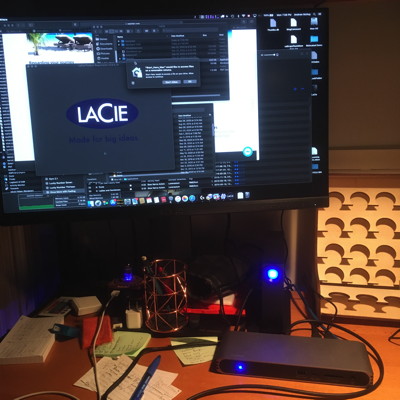 No problem I'll start another backup and it'll finish by the time I wake up, but no the drive seemed to mysteriously turn off and on. I reported the problem many times. I got many form emails asking my to try unplugging it, try a different cable or a different computer. The drive would not start up when you plugged it in, nor would it stay on long enough to do anything but take a picture and complain online.
If at first you don't succeed, complain on Twitter!
If I hadn't complained repeatedly on Twitter using Untappd of all apps, I doubt I'd have gotten anywhere. I made the mistake of recycling the original box on the second or third day. Back when I thought it was just falling asleep before completing a backup. But no, this is a known issue apparently for which LaCie blames Apple. No where on the box or the main product website or Apple's own store website does it warn about buying and relying on the LaCie d2 Professional as your backup drive.
I tried to update the firmware but considering the drive only started up randomly and indiscriminately I think I failed. Eventually two different support people came to the conclusion that since my drive wouldn't start up, wouldn't backup, and was less than a month old, perhaps it should be replaced under the five year warranty.
The drive is in the mail
So yesterday I filled out more forms and took the hard drive to the local post office and paid 50 dollars to send it back to Mississauga. I don't know if the saga is finally over or whether I need to update the firmware on the replacement if one ever arrives. I do know that I won't be so quick to buy a LaCie drive again. I also will be more willing to buy at a local store, even a chain store so I don't have to deal with the same repetitive form email and tweeting @LaCieTech randomly to finally get some service.
Update One
So I've been tracking my package on Canada Post's website, it was delivered successfully, then I actually got a text confirmation that my "Seagate RMA request has been received". Of course I also got two more emails asking me to take surveys, surely my previous survey responses and this blog post have informed Seagate and LaCie of my dissatisfaction with my new hard drive purchase and the service I received.
For posterity below is proof Seagate received the drive from me and acknowledged it.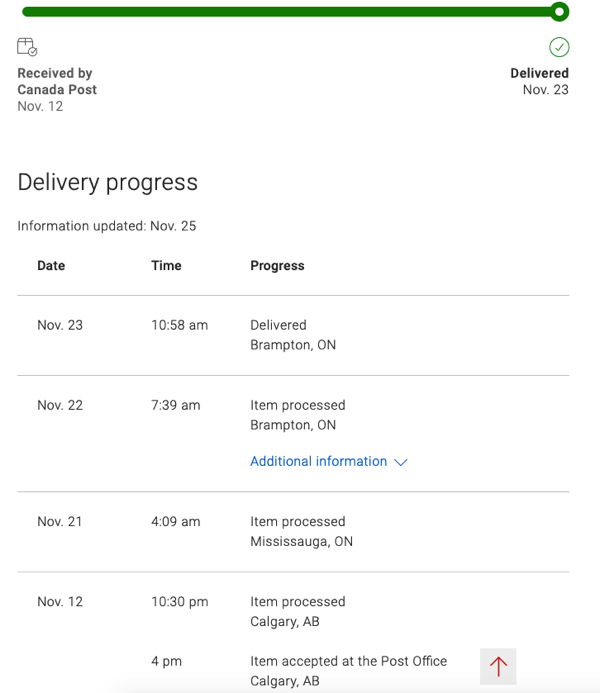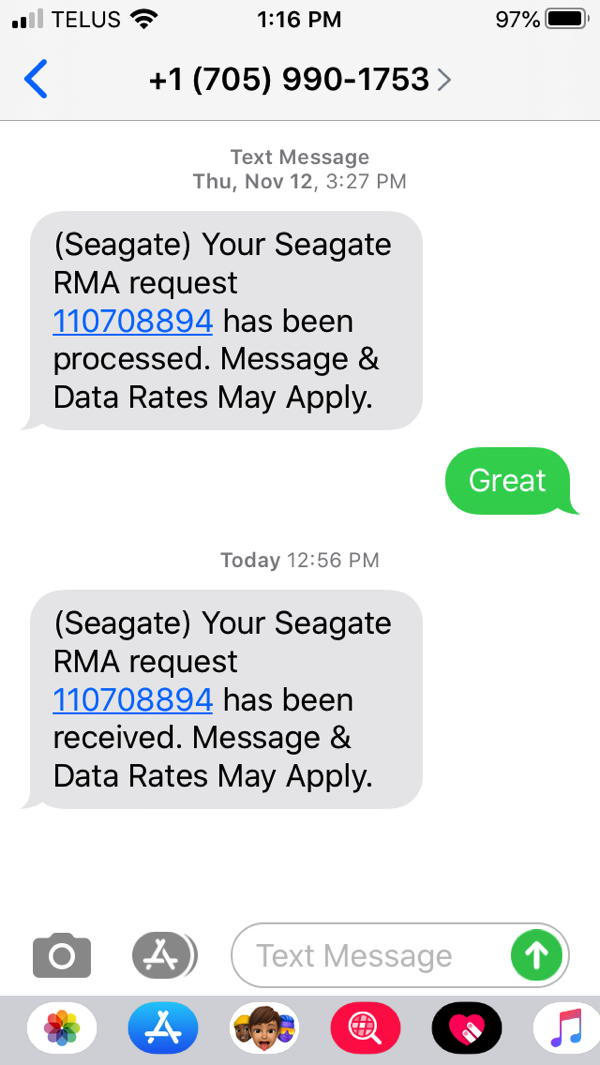 If you have hard drive horror stories with LaCie or Seagate or any other brand you can leave them below. I'll update this post if I ever get another drive and successfully complete a backup, in the mean time it is Time Capsule until it finally fails forever.
This entry was originaly posted on , it was last edited on and is filed under: Information Technology and tagged: Apple, Hard Drive, LaCie.