October 17th, 2005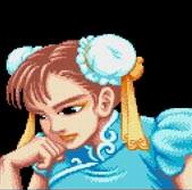 In my meanderings across the Net I came across Caustic Musings the blog of Miss Maggie Wang. I've been secretly reading it on and off for several months. Maggie is very motivated and focussed on self improvement. I used to be motivated. I used to try to improve myself. Now I mostly mope, surf the net, or sleep.
I used to be in a lot better shape too. Not in such great shape that I posted pictures of myself wearing a bikini on the internet, but being in shape does give you more energy and self confidence. I've tried several times to get back into the routine of exercising regularly. But ever since Pat tallked me out of retirement to play indoor soccer out in Burnaby, doing which I promptly hurt my knee, ankle, and shoulder, my body has never been the same. I should have quit playing sooner but certain teammates insisted the team could not do without me… It was like division three mens or something not exactly the little World Cup.
Speaking of that tournament, I was on the winning team for it last year and we still haven't gotten our promised engraved beer steins.
I was hoping some of Maggie's motivation would rub off on me and help me overcome some of my many problems. Alas this has been wishful thinking, there appears to be no hope for me.
I blog on though. And given that my referral logs already contain the phrase "gorgeous women" and some other interesting phrases the picture of Maggie might appeal some of my err… readers. I am in China and although there certainly is no shortage of attractive Chinese women here, the weather in Beijing is getting colder, so I fear bikini season has come and gone. Hopefully Maggie isn't upset that I stole, I mean posted her image without first asking permission. She seems pretty cool. I chose this one because she has the funky hairstyle and stern expression. It's got panache.
Update December 2015 – More Fitspiration
LinkedIn occasionally thinks I know Maggie, we might have exchanged an email or two I don't remember. However I did find her on Fitocracy a website I have been using to track my fitness progress. I still have to recommend actually going to the gym and exercising rather than just blogging about needing to get into shape or pinning #fitspiration or #fitspo. I do think tags or hashtags can help your content be found by Google or on social networks so I continue to edit and improve old blog postings in the hope this blog will finally become an asset and not an albatross.
If you're looking for #fitspiration you should try Pinterest perhaps this board.
This entry was originaly posted on , it was last edited on and is filed under: Sporting Life and tagged: Fitness, Maggie Wang, 健美.