August 10th, 2007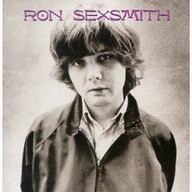 If there is a better songwriter right now than Ron Sexsmith, I'd like to hear him or her. Steve Earle put out a string of great albums after he got himself cleaned up, but lately he has been on too much of a mission. Even Steve is a Ron fan, he produced "Blue Boy", Ron Sexsmith is almost more famous for his famous fans than his music.
Although I had already decided I needed a video from Veoh to complete my set, here are the results of a search for "Ron Sexsmith" without the quotations:
DailyMotion.com 4 videos
YouTube.com 114 videos
Veoh 14 pages mostly about other people named "Ron"
Veoh needs a better search algorithm
Adding in the quotation marks yield but a single video on Veoh, but after all these years it wouldn't play. But since I like Ron Sexsmith and I like the fact my old friend Kevin Moore left a comment on this post I'll replace the video with a new one.
Rawnboy
There are official and unofficial Ron Sexsmith videos on YouTube which clearly won the online video hosting war at least initially in North America. Ron also took to uploading acoustic versions of songs on a channel that really deserves to be more popular. I chose a video from that channel.
Ron's songs are often sad and beautiful too, but he is more of an optimist than Townes Van Zandt or even Neil Young. If you have thoughts on Ron or songwriter recommendations you can leave a comment below.
This entry was originaly posted on , it was last edited on and is filed under: The Arts and tagged: DailyMotion, Ron Sexsmith, Veoh, Video Clip, YouTube.