August 23rd, 2007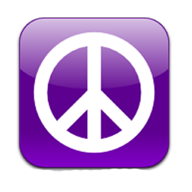 Craigslist is something I had to explain today along with PlentyOfFish.com to a Korean girl I know. Both are favourites of Guy Kawasaki. I've yet to try PlentyOfFish.com but I've become a user of Craigslist after John Carley told me it was how he found his roommate.
Craigslist is good for certain tasks targeting a certain age group. Shared accommodation, lessons, and some job postings can be found effectively on Craigslist. Obviously tech jobs will do the best on craigslist and ads targeting people who are wired ie younger will also do better.
My favourite feature of craigslist are the custom RSS feeds you can make and the ability to target geographically. It helps if you have local number and address though. Last weekend I applied to two jobs on craigslist and interviewed for them less than five days later. Now in 2019 I hardly use Craigslist when looking for a job online. It is still important for finding a roommate or apartment.
Guy has advise on how to use craigslist effectively as a job seeker. I've previously linked to Guy many times, who knows how much of his technorati ranking I'm personally responsible for, his advice on applying for jobs I've tried to use. I eventually collected a lot of expert advice on finding a job as ever since my MBA I've struggled. If you have any tips for using Craigslist or otherwise finding a job online you can leave them below.
This entry was originaly posted on , it was last edited on and is filed under: Information Technology and tagged: Craigslist, Guy Kawasaki, Job Search, RSS.