July 11th, 2012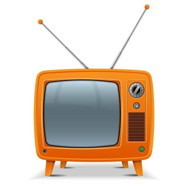 I just finished watching the documentary "Hitler's Children" on the Knowledge Network.  It isn't a great film, but it did get me thinking. Adolf Hitler of course had no children, but other members of the inner circle had children and now grandchildren. A Jewish filmmaker interviewed several of them and asked them about how they felt bearing such infamous surnames. Some of them have written books, some have moved out of Germany, others have avoided talking about it or had lived with fear or guilt or both.
I've written many times about reputation, particularly online reputation. People still end up on my website looking for information about some of the more infamous Vancouver rioters. It is one thing trying to live down something you did yourself, but if you're the grandchild of a prominent Nazi and weren't even alive during WW2 let alone took an active part in it, how do you live that down? Google surnames like: Goering, Hoess, Himmler, Eichmann, or Frank. What could you possibly accomplish that would push Hermann Göring down the rankings?
The other thought I had was what if you were kept ignorant of your famous ancestors? Ancestry.ca TV commercials are always encouraging you to join and look into your family's past. Imagine discovering your father or grandfather ran a concentration camp? I'm not saying I have any sympathy for the Nazi's themselves but how many generations have to pass before people are innocent of their forefather's crimes and actions?
Some of  Hermann Göring's descendants had themselves sterilized. How must it feel to want to end your family line, so no one shares your name? 
Impulsive Blogging
In 2019 I undertook a major overhaul of this blog. This included editing every single blog post I'd ever made to improve the Quality. This also included deleting hundreds of posts including many that were of dubious value or were made impulsively. I have to caution against impulsively blogging or using social media excessively. I decided to keep this post because it might give someone pause and someone actually left a comment.
If you have thoughts on forgiveness, genealogy, reputations, or how to improve this blog, you too should leave a comment.
This entry was originaly posted on , it was last edited on and is filed under: The Arts and tagged: Documentary, Genealogy, TV.