October 19th, 2012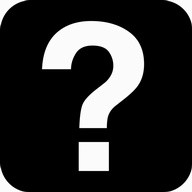 Another teen suicide has become a lead news story, a hashtag, an Internet meme… It also hit a little close to home. I know what it is like to be ridiculed and ostracized by classmates, I know what it is like to tell your story online only to be mocked by random Internet handles, I'm all too aware of what it is like to live with depression and battle anxiety attacks. I'm not a soapbox blogger. I'm not sure what type of blogger I am other than unemployed. I'm also not sure this post is wise.
This happens all too often. There will be public uproar and outrage but little actual change. Consider two other stories I read recently, Canucks fans threatened a Justin Bieber fan via Twitter, for writing on a wall. The wall was used to leave messages about former Canuck Rick Rypien who himself committed suicide. Or consider the fact that websites like Facebook and Reddit are enabling and encouraging exploitative, abusive, and creepy behavior all in the name of 'free speech' and selling ad impressions.
I definitely don't have the answers. I got tired of even asking the questions. This isn't the world's last suicide.
I better link to something optimistic and helpful.
I held off publishing this post until after my most recent job interview for obvious reasons.
This entry was originaly posted on , it was last edited on and is filed under: The Good, The Bad, & The Ugly and tagged: Amanda Todd, CreepShots, Depression, Facebook, Social Media.