May 9th, 2013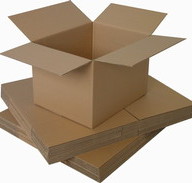 I'm back in Vancouver at least temporarily and because my new roommate has basically no furniture mine finally comes out of storage. If you own as many books, CDs, DVDs and VHSs as me you need to assemble a lot of Ikea furniture in your life. I don't have room for everything so much will just go back into storage at my mom's place. Maybe someday I'll be successful enough to own a home, one with a library or a study. I'm supposed to inherit the remainder of the Dougan library.
I took a quick look in my old journals after taking a picture of them all stacked on my Ikea desk. I happened on the following page dated May 19th 2008 I think. Sometimes my handwriting is not the best.
Flaming Death: A Love Story
Parts of it are brilliant and parts of it don't make sense. I ask myself is it the brilliant parts that don't make sense or the parts that don't make sense are brilliant?
It is below a quotation from a Mo Yan novel, so perhaps it was some sort of a brief book review, I jot down random thoughts sometimes, now we have Twitter and social media and people share entirely too much online with strangers. Before there were blogs, there were journals, most go unread.
What I need is an editor. My new roommate fancies himself a writer, he hasn't asked me for any advice yet. He might suffer from the delusion that everyone is wrong and someday everyone will realize his brilliance, I just don't know, he's just another random Internet roommate, one that might be even more anti-social than myself.
Maybe I have a box of undiscovered brilliance sitting on the floor in East Vancouver or maybe it is just fire starter.
I don't fancy myself as a modern day Samuel Pepys.
Many years later and my life is still in boxes
Now it is 2019 and my life still is not going well. I've been paying for a locker at Storage on Terminal for years. I just can't seem to get the job I've been studying for. I did manage to pass all three CFA® exams and I've now spent entirely too much time editing old blog posts. This website just is not the asset it used to be. Perhaps my latest search engine optimization efforts will result in fame and fortune, but most likely not.
I just want a job.
If you have any thoughts you can leave them below I guess. I have many more years of journals from my time living in China, but it is the oldest ones that pre-date this blog that may be the most interesting.
This entry was originaly posted on , it was last edited on and is filed under: The Good, The Bad, & The Ugly and tagged: Depression, Mo Yan, Quotations, Vancouver, Writing.