November 2nd, 2005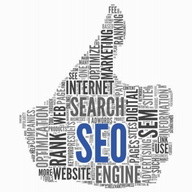 While searching the internet when I should be sleeping, I found a no longer online posting on the Invoke Media website. Apparently they have been hired by the Sauder School of Business to help them with their online marketing and search engine optimization efforts. As I'd recently stated my determination to try and rank better for the phrase Sauder School of Business in my most recent article on search engine optimization, this makes them the competition.
Other Competition
Why am I posting this, to see if they are awake? Actually one of the toughest sites to beat and I said this when Jeremy was putting it together will be the new MBA Society webpage. Danna and I even added their URL (MBASociety.ca) to our PowerPoint presentation we are giving tomorrow on the Sauder School of Business at UBC. This is part of the Tsinghua School of Economics and Management International Exchange Forum event tomorrow.
It's a Small World
Of course they have a blog, but old content from 2005 appears to be gone and even odder they have their offices in the same building 100World used to be in. I spent way too much time in that building working on ZooPlus.de. I was even in the official photo. 100 World Canada is no more, but the German parent company lived on a while longer. And Steffen Muller who is now with Google seems to have a gallery of photos up from that time. He also became a classmate of my former UVIC CSC classmate Abel Rauch while they did the MBA Management of Technology program at SFU together.
The other founders of 100World Canada have their own thing going again, it's called The Level. I guess I should give them the linkage and show that no one can hide online. Of course Steffen has a blog too, and what is he blogging about, hiring for Google. I already gave him my resume, have you?
Paths Keep Crossing
I have avoided all things Sauder School of Business as best I can since completing my MBA for obvious reasons but I did cross paths with Invoke Media while working at BOB. Also while looking for work I applied to work at both Invoke and Hootsuite. I think Hootsuite phone screened me five separate times but never hired me. I'm currently available and should be preparing for the BC Tech Summit job fair and updating old blog posts to try and leverage them more is also part of my plan. You can leave your snide comments below.
This entry was originaly posted on , it was last edited on and is filed under: Information Technology and tagged: Invoke Media, MBA, Sauder School of Business, SEO, Software Development.