November 16th, 2005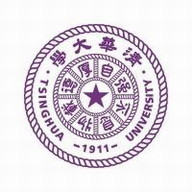 Don't let other students panic you. It won't increase your productivity nor increase your grades.
For example, Derek one of my American classmates at Tsinghua posted to our Yahoo Group about a study session for Theory of Investment. He implied that the second assignment was more difficult than the first and was due imminently. I then got it in my head that the assignment was due this Thursday (ie this morning). So I stayed up late last night working on it, then got up early to finish it and walked to school to hand it in. However there is no Theory of Investment class this week and thus the assignment is likely due next week. This is what my personal organizer had said all along.
The moral of the story, do your own planning, and trust in yourself. Just because other students are turning into Chicken Little doesn't mean you have to.
Now I'm going back to bed. Hopefully I can fall back asleep, then later today I will write my blog posting about our trip to Xi'an and get caught up on my email so people will get off my back.
Update December 2nd 2014
My biggest piece of advice given all that happened to me during my MBA and since completing my MBA at the Sauder School of Business, would be, be careful who you trust.
I also created a list of the Top 10 Things I learned during my MBA. I definitely learned a lot during my MBA, but the most painful lesson by far was be careful who you trust.
This entry was originaly posted on , it was last edited on and is filed under: The Good, The Bad, & The Ugly and tagged: MBA, Sauder School of Business, Tsinghua.