May 26th, 2011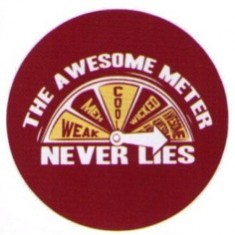 Not only did I comb through a lifetime of quotations I've collected to bring you this top ten list. I also made a web mashup out of a subset of the quotations I collected which you can play with.
Maybe it isn't the ten best quotations of all time, but they are pretty damn good. I chose them over 1000s of others and that is saying a lot.
Even More Quotations
I have continued to collect quotations and to refine my favourite quotations mashup. Also in an attempt to improve the search engine optimization and usability of the collection have created something of an index to the collection which now numbers over four hundred quotations. If you have a favourite quotation you can leave it in a comment below.
This entry was originaly posted on , it was last edited on and is filed under: The Arts and tagged: Cinema, Literature, Music, Quotations, Web Mashup.