January 13th, 2006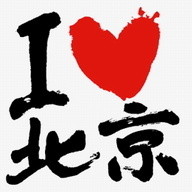 中国人爱KFC. See I have been studying Chinese.
Today the KFC in Wu Dao Kou was absolutely packed. I mean you had to wait a long time to get food then you had to wait for a place to sit. This in the midst of the bird flu epidemic.
Update: The Chinese still love KFC, especially when it is delivered by a cute delivery boy apparently.
Update February 2019
Now I'd say Chinese people love Starbucks or Luckin Coffee or delivery or WeChat, but I fear the good days are gone for many and life is going to get harder. My life has been hard for so long, I never got to live the good life after my MBA and now I've passed all the CFA® exams and I'm unemployed. So I'm improving my website, not to see if I can blog my way to a better career, but at least to prove I can be more professional and that I still have some IT skills.
This entry was originaly posted on , it was last edited on and is filed under: Asia and tagged: China, Chinese.