March 9th, 2006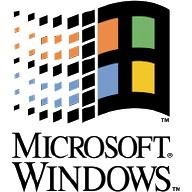 So we got back from my grandmother's house my mom's old windows machine. She has been using my old Mac for the last year or three. The PC is an IBM with a mighty K6-2 processor and runs Windows 98 SE. After doing some thinking, I decided it wasn't even worth considering an upgrade. For the cost you could buy a better new PC or even smarter a new Mac Mini.
However the old Windows machine has one game my mother likes to play and it should be able to surf the internet still. My sister had used the machine at university, it was always a bit dodgy, but ever since Sam had it, I've never been able to get all the scumware off it. It also has problems with its' integrated graphics, it is always reverting back to 640 x 480.
Anyway it boots up, Monopoly Casino works so I get our brand new D-Link AirPlus Xtreme G. We had bought it earlier in the day. On the box it says you need a 32-bit PCI Slot, Windows XP/2000/Me/98SE and at least a 300MHz Processor. Going from my memory I knew my mom's computer had all this, including the mighty Windows 98 Second Edition, because sequels are always better than the original.
I follow the instructions, I install the drivers, then the card, and it doesn't work. I Google, try installing the drivers in a different order, it doesn't work. I download new drivers. I put them on my key fob, the machine doesn't have drivers for the fob. I burn the drivers to a CD, it can't read the CD! Reaching way back in the technology tree, I bust out a 3.5″ floppy disk and copy the SanDisk Mini Cruzer drivers on it and eventually get the fob to work. Alas the new drivers still don't work.
When installing and uninstalling the software/drivers I get various file not found errors even though I have the driver CD and downloaded the drivers off the internet. Among the files it couldn't find were: A3AB9x.sys, DWLNdi.dll, USBIMGM3.sys, and WLANAPI.DLL. I Google for some of these, ended up at the German D-Link site, then I go to the American version and finally I go to the Canadian site.
It appears there is a Rev A and Rev B version of this card. I have purchased the Rev B version. On www.dlink.ca I was able to get Version 4.11 of the drivers as a self-extracting zip file. Eventually I got this downloaded and installed but it conflicted with the crap I'd already installed off the CD, which I could never uninstall due to the above files not being found.
In addition to all that, the following error "Airplus caused an invalid page fault in module MFC42.DLL" happened repeatedly. So I deleted the software that came with the card the old fashion way, one reboot later the card and driver were finally OK.
All this took seven hours. The windows machine still can't surf the internet or print or do anything useful, but it does finally recognize our wireless network exists. The wireless network works just fine, I'm using it right now to write this. I know PCs can connect to it too, because when my classmates came for Chinese Thanksgiving they all connected their laptops to it. Alas we don't have much internet bandwidth here in Deep Bay.
Moral of the story, Macs are so much better than PCs. My G4 which is of comparable age to the Windows machine still works fine. It has more RAM and some other minor upgrades but it still has a 400 MHz CPU. Networking, printing, adding new hardware and even software is just easier on the Mac. I could never pull an Emlyn and go back to a Windows machine to save a few bucks.
If you have thoughts on Macs VS Windows computers you can leave them below. I have to use Windows computers at work, but I definitely prefer Macs and badly need a new one, right after I get the new job I should have had by now having passed all three CFA® exams.
This entry was originaly posted on , it was last edited on and is filed under: Information Technology and tagged: D-Link, Microsoft, Windows 98 SE.