October 5th, 2009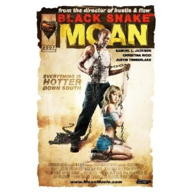 So I couldn't sleep after totally wasting my weekend. I ended up making an iLike Music Quiz and reading old Gordie Johnson interviews. Then I decided to indulge myself and go to the Gretsch Guitar website.
I've never actually played a Gretsch, I guess I'm waiting until I can afford one. I promised myself one, when I finished my MBA, but we all know how that went. Now I work at a non-profit in the DTES so $3000 guitars isn't something I can afford.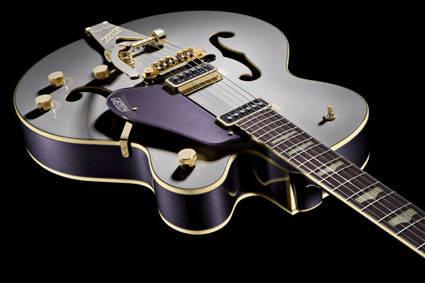 Despite all that, Gretsch has released another model to lust after. They're calling this one G6196TSP-2G Country Club™, it has this awesome two tone silver and violet finish. Gretsch makes the best looking guitars, not all gimmicky, just that classic Gretsch shape and sound.
Luke Doucet is bringing back the White Falcon, but I was leaning towards a bit simpler model, seeing has how I'm basically ignorant, I mean a minimalist. They make the Hot Rod, which has one pickup and one knob. I think seeing "Black Snake Moan" again, has got me thinking about going electric again. They make a purple Hot Rod and R.L. I mean Samuel Jackson plays a purple guitar when he goes electric in the movie.
This entry was originaly posted on , it was last edited on and is filed under: The Arts and tagged: Black Snake Moan, DTES, Gretsch, Guitar, Luke Doucet.