February 22nd, 2010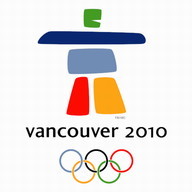 I thought of that title a few of days ago and saved it for a future post. Today wasn't a particularly eventful day Olympic wise, stuff happened in the DTES, stuff always happens in the DTES. W2 did a whole bunch of stuff today, I'm sure it is all over the blogosphere, April was there. I was in the same bar as the TNMH folks but I seemed to not end up in any of their photos, I sat with Mathieson and the Australians.
In case you didn't hear, the US defeated Canada in Men's Ice Hockey. The US deserved to win, they played a smarter game, didn't take as many penalties, their goaltender kept his cool, made over 40 saves, Canada has to regroup and may do so with a new goaltender, but Canada has bigger problems than goaltending, they need to take less penalties and convert on their own power play chances for starters.
Canada's next game is at 4:30pm or there abouts and we (BOB staff) will be watching it at the On the Edge Pub in all likelihood.
My Google Alerts found this story about the Woodward's complex over the weekend, my boss liked it and wants more people to read it, so I'm posting a link to it from here.
The Backstage Rider has another review (plus pictures) of the Neil Young Project. She went on Friday I think, I had tickets to the original show, no way I was missing it, I bought them months and months ago.
There is a lot of art on display in the DTES during the Olympics, here is another blog post about it, this one I didn't write, but will link to it at least once.
In a totally different vein, there was an interesting article posted on Twitter comparing Venture Capital, especially venture capital post dot com bust, and social enterprise. It was an interesting idea, but VCs always need an exit, most of the social enterprises I know of in the DTES plan to operate for as long as they can, paying their investors a modest if any return, certainly no way to exit the investment with a large profit. Maybe if they had a fund people could buy units in, that invested exclusively in social enterprises…
Kris Krug likes this list of online Olympic resources. I downloaded the Bell iPhone app, but never had an opportunity to try it.
Kris was also involved in this walking tour of the inner-city. I'll be writing more on walking tours tomorrow.
This entry was originaly posted on , it was last edited on and is filed under: Canada and tagged: DTES, Olympics, Social Enterprise, Vancouver 2010, W2.