June 5th, 2010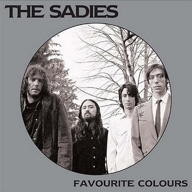 Saw another buzz band, they didn't leave much of an impression on me. I enjoyed Zeus more than the Pack A.D. I also agree with some of their critics that if it wan't two girls… Bonnie Raitt, Kaki King, Nancy Wilson, their crowns are safe, even Marlene Lau could play circles around Becky Black. Not that it should matter which sex you are when you play guitar, but to some it does. I liked Becky's playing better when she put on the slide, but then I'm a slide aficionado. The Pack A.D. were not without their charm and they had the home town crowd, but I paid 18 dollars to see the Sadies. Maybe I'm getting old, but what can I say I want to hear music I can't duplicate alone in my apartment.
The Good Brothers, especially their fast staccato picking is really difficult to imitate. I've been working on playing guitar faster, but unless it is the high E string there is a limit to how fast I can play a single string, I have to cheat a bit to play a bunch of notes together. The Sadies have plenty of Tele and Gretsch twang, and unfortunately the Biltmore stage is too low so I didn't get to do much fret board watching, but at times the Sadies almost play too fast for their own good. I'm not sure you can do that, maybe in the long term it will lead to carpal tunnel syndrome or something, but in the now, why not gallop?
And gallop they did, song after song, instrumentals, surf, country, rockabilly, whatever people want to call it, they even did a song from Mayors of the Moon which I enjoyed. They get great guitar tone. The Sadies have so much talent you wonder why they are not more famous. Maybe Jay Z will sample them or they'll write a Top 40 hit, in the mean time they seem to make a living, have a growing Canadian fan base, and are in demand as backing musicians and tour mates. The vocals seemed too low in the mix early on and the band almost seemed more popular when they got out Travis's fiddle, rather than the twin guitar attack which they do so well.
Their encore was transcendent. They covered Woody Guthrie, G-L-O-R-I-A, the other side of that 45, and ended with a song I don't think any of the hipsters knew but me. "Freeborn Man" was on Junior Brown's debut, "12 Shades of Brown". It is actually a Merle Travis song.
As if that wasn't enough they played another encore, which included a song dedicated to Dennis Hopper I believe, who passed away recently. "Wasn't Born to Follow" was very apt but I don't think many sang along or got the dedication. They played more, took requests, even playing one last song, so they wouldn't feel they let the audience down. The final song was a gospel number which went over well.
So needless to say if you get a chance to see the Sadies in a club near you, jump all over that opportunity. Tonight's show sold out and many of the people I invited didn't get tickets in time. Rob and I ran into each other during the first encore, which was amusing.
If you saw the show or saw the Sadies play another time you can leave a comment below. I was recently reminded of a Sadies concert I missed during my MBA. Now I am once again looking for a job and updating old blog posts to improve the overall Quality of this blog and perhaps raise my online profile.
This entry was originaly posted on , it was last edited on and is filed under: The Arts and tagged: Music, The Sadies, Vancouver.