May 7th, 2012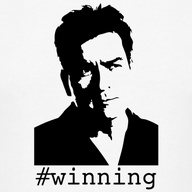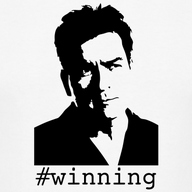 As someone who has put up with a lot over the last few years and believes in generally treating people decently online and offline, I have to advocate trying to keep a positive attitude and walking away from most confrontations. Bite your tongue, turn the other cheek, and walk away. Disassociate with anyone who turns nasty and spiteful in your life. Sometimes this can be hard and it is a shame when people make your life harder than it ever had to be. In my previous post I tried to raise some awareness of the hurtful abuse that can be hurled by complete strangers online at a randomly selected blogger who wrote about their personal and health problems.
Did I succeed in raising awareness of mental health issues or even what some would term cyberbullying? I'm not so sure, I did open myself up to more verbal abuse and ridicule. Some people don't know when to shut up. Sometimes you need to step away from the keyboard, go for a walk, get some fresh air, sleep on it, get a second opinion, anything but send an equally mean spirited response. Disassociate with anyone who turns nasty and spiteful in your life.
I'd never heard of Caltrops.com until they decided to make me a target of their online abuse and ridicule. I don't know them and I don't want to know them or anyone like them. They fancy themselves elite online gamers and hide behind their handles, while picking on others they consider of obvious inferior intelligence. If I was the subject of systematic and ongoing abuse and ridicule from a group of online gamers and I decided to try and enact a measure of revenge this is what I would do.
Toxic Game Culture
The problem of coordinated and systematic abuse and ridicule in online games must be worse than even I thought. I've now learned that you don't have to file individual complaints on each member of a gaming group on Steam. You can instead search for the group page and report abuse. The question remains, how serious does Valve take five years of coordinated and systematic abuse directed from a group of gamers towards a random individual online?
Google for Help
If anything like this happens to you, there are online resources now, considerably more than there was in 2012. The current First Lady has ironically chosen Cyberbullying as one of her chosen causes.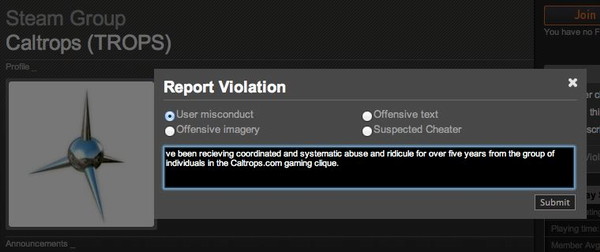 After you Google for help, you can Google your harassers or probably better still let the authorities. Since they are so proud of their elite online gamer status you can find their accounts on a major online gaming network like Steam. Then I would type out a series of short simple instructions on how to report accounts for abuse on Steam. 

Login to your steam account, using your Steam application.
Click on the Community button.
Enter a Caltrops team members account into the search box, I recommend starting with Fussbett.
Click on the person's account, find the "Report Violation" button. 
Click "Report Violation"
Select "User Misconduct"
Enter text such as "This account, the Caltrops Group, and Caltrops.com are being used to coordinate and systematically abuse gamers."
Click the "Submit" button.
Repeat steps 3 through 8 for as many additional team members as you feel necessary.
Share/Forward/Repost these instructions as you see fit if you're against the systematic and calculated abuse of the mentally ill or cyberbullying.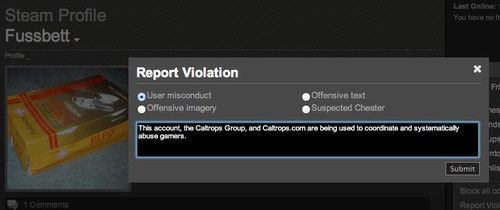 Next I would move on to the next major online gaming network: Xbox Live, BattleNet, PlayStation Network, etc and I would find their accounts and report them for abuse. Once again you could type out some simple instructions and forward them to your own friends or post them in various gaming forums. But first I'd focus on Steam accounts as I was able to quickly and easily find and take a screen shot of all the Caltrops team members. If one complaint is good, surely 100s of complaints is better?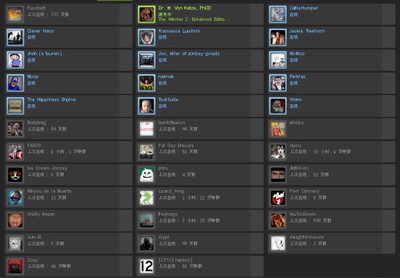 I'm sure Fussbett Sanitario would think of a much more mean-spirited means of enacting revenge, once again I recommend resisting the urge to reply or engage in a war of words and just walking away from painful situations. However there are options available such as the one outlined to report systematic and repeated verbal abuse. I didn't want to waste any more of my time on these people but while at the gym I thought if I was an online gamer overly proud of my handle and my ability to hide behind it while hurling abuse at random people online, what happens when they take away my handle and my ability to play games online?
This also seems like an interesting experiment to conduct on the ability of social media, online networks, and the gaming communities ability to combat the systematic abuse and bullying that is all to common in online gaming. How many online gamers do I know having spent 15+ years in various online gaming communities and having worked as a software developer in Vancouver, the world's largest video game development hub?
One blog post was not enough
Apparently it isn't enough to harass fellow players, some 'gamers' have taken it upon themselves to harass game developers, they may have even called in a bomb threat on a plane which a Sony executive was on. This is not legal, not ethical, not acceptable. If you want to be a part of a community, you have to follow the established norms, the rest of the community has to speak up against this behaviour, do more than just get them blocked on Steam or PSN. Making actual threats is illegal in many countries, the FBI is going to investigate if you force a commercial airline to land. The FBI has a lot more resources than a blogger or local police officer, these people will be found out and arrested, then they will lose more than their posting privileges.
This story/theme keeps growing larger, some people need to act better online and in real life, period. How you treat people matters, maybe in the short term you can get away with mistreating someone, but longterm, repeated poor behaviour will negatively impact your reputation and career not to mention the affect you have on the people around you. Words can traumatize, don't believe every nursery rhyme.
This entry was originaly posted on , it was last edited on and is filed under: Gaming and tagged: Cyberbullying, Fussbett Sanitario.