August 18th, 2013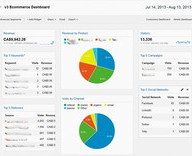 Although you should definitely take advantage of Google Analytic's five custom variables and custom reports, there is something to be said for a standardized high level dashboard.  I kept refining one, taking bits from here and ideas from there.  Now I think I got all the data that will fit above the fold and decided it was ready to share with the world.
This dashboard shows the following information:
Total Revenue
Revenue by Product
Number of Visitors
Visits by Channel
Top 5 Keywords*
Top 5 Campaigns
Top 5 Referrers
Top 5 Social Networks
Top 5 Keywords has an asterisks beside it as you need to modify the custom filter to remove branded keyword referrals.  I don't know who invented this technique, but it has become pretty standard in Google Analytics land.  Here is a slightly edited screenshot of how the dashboard looks: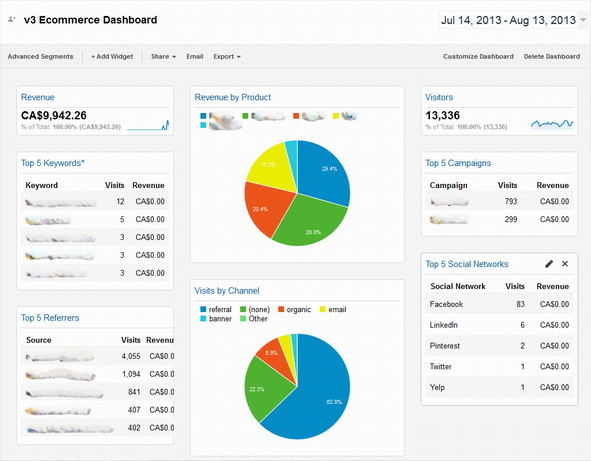 This entry was originaly posted on , it was last edited on and is filed under: Information Technology and tagged: Analytics, Dashboard, Google Analytics.