June 19th, 2014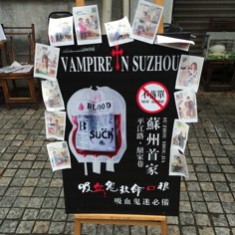 I'm sitting in a little cafe just off of Pingjiang Road, I had a pleasant time here and wish I had more time but I was just visiting Suzhou while passing through on my way to Shanghai. I'll definitely come back. I only saw one garden, but it was a big one. I once again did too much walking. My hotel was very nice, it is called Pingjiang Lodge, also know as Manor by the Bridge I believe.
Pingjiang Road is very nice, it is full of cafes and little boutiques, I'm sure some of them are charming, but after the first dozen or so they start to blur together. It is a very popular street with couples, I saw two wedding photographers. Pingjiang Road especially where it meets with the street of the Humble Administrator's Garden is very touristy. The garden itself is nice but where you exit you get assault with souvenir hawkers.
My hotel room was very nice. I paid a slight premium to stay there but it was worth it. I really, really, really enjoyed my bath. My feet are absolutely a mess. Today I will take it even easier. I have to catch a cab to the train station. It is usually possible to catch the metro but walking with three bags on sore feet has grown old. I really did bring too much stuff. I never needed pants or a long sleeve shirt. I now understand the appeal of the iPad. I could have done with less toiletries, the hotel often provides some. Now bandaids, bandaids I had to buy more of.
I've been to Shanghai before so unless I take a day trip to Hangzhou, Suzhou was the only new place I saw. You need more than one day. Two weeks is not enough time to see China, but I worry about my career and I guess my bank account. I need to find a full time job, working contract after contract grows old. I've grown old though people think I look young. I want to put down some roots, but people give me conflicting advice. I'll see what Anders has to say if we meet up.
I'll write a better blog post when I get back, or perhaps in Shanghai. I must get a cab to another train station. Here are some pictures I probably took with the Panasonic gm1. I tried "Distinct Scenery" mode. There were so many people at the garden you couldn't really photograph it well, especially if you wanted no people in your shots. Always go first thing in the morning if possible, but this is pretty much high season for Chinese tourism. If I come back to China it will be in the fall. Summer is a bit hot for me and Spring may be too far away.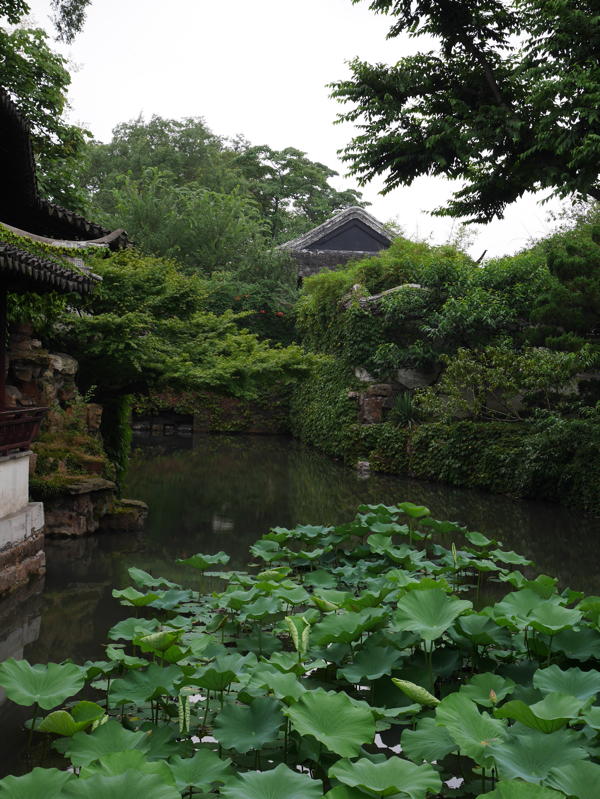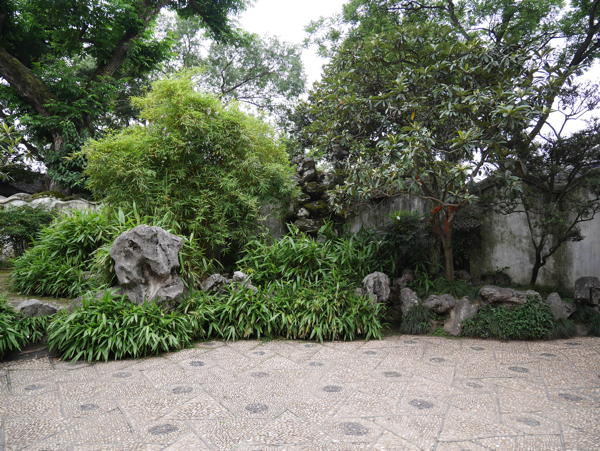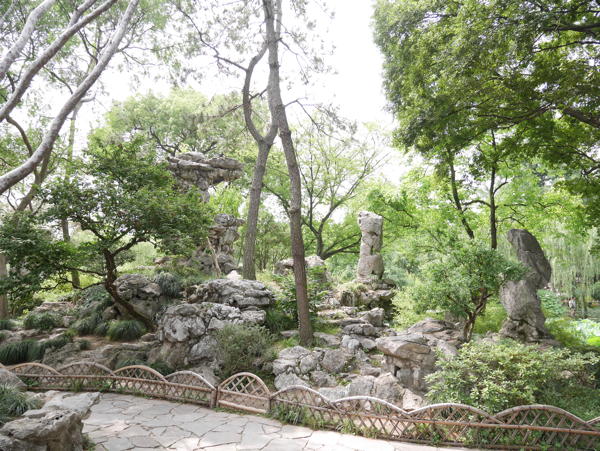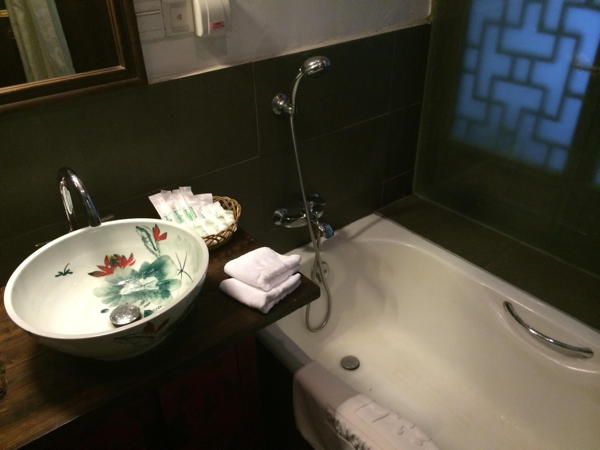 Update January 2019
I ended up living, working and studying in China for a surprisingly long time. Doubly surprising when you realize how poor my Chinese still is. None-the-less I did manage to pass all the CFA® exams. I also managed to write some much better blog posts about China. I still haven't managed to blog my way to a better career so if you have some advice on that or questions about China you can leave a comment below.
This entry was originaly posted on , it was last edited on and is filed under: Asia and tagged: China, Humble Administrator's Garden, Photos, Pingjiang Road, Suzhou.