January 13th, 2006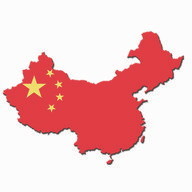 I've finally moved into Tsinghua foreign student dormitories after being in China five months and completing my MBA degree.
It took two days for me to move out of my apartment but it only cost me 20 RMB, actually factoring the cost of boxes and totes it cost about 160 RMB. My roommate never showed to our final meeting with the landlord so I spent the night sleeping on the couch with all my stuff boxed up in the living room. I'd even already paid for a month's rent at the dorms.
When I checked into dorms they actually did the calculation of just when my student visa expires. Apparently I was out by an entire month. It doesn't expire until March 5th. As a result I'll probably end up staying in China a little longer.
This news was well received, particularly by female undergrad students. Although I wrote my last exam on December 22nd. The China wide exam period has been the last two weeks. I think it ends tomorrow. Some students finished earlier and have already travelled home for the Spring Festival.
I always planned to stay in Beijing for the Spring Festival though I got a few invitations to visit other towns and cities. People were worried they wouldn't get to see me again, but if I stay a week or two longer past the end of the festival I should be able to say goodbyes. I might even have some sort of party, seeing as I didn't have one for my birthday.
The other reason I'm staying longer is I still don't have a plane ticket home. I had looked up a travel agent that does business in English and called them. I was planning to visit them in person. They assured me that wasn't necessary and that they would call me back. Days past and I called again. This time I got a man who didn't speak English. I assumed he would get someone to call me back. Another day or two has passed. Needless to say I'm buying my ticket home somewhere else.
Even though I haven't left China and am in fact staying longer, I've still been asked several times by several people when I'm coming back. My standard answer is it all depends on finding a job. If Chi-Wei or even better 金兰 方 is reading this I've been mostly looking for positions related to marketing, MIS/IT, and Venture Capital though I occasionally consider other positions. I've been mostly looking for work in the following cities: Vancouver, Seattle, and Beijing. However once again I've applied to jobs both further East in North America (Toronto and Chicago) and I've even looked a little at other cities in Asia such as Shanghai or Hong Kong.
I suppose the Korean Girls will lobby for me to look for work in Seoul. I've always said that was out of the question because I didn't want to learn another Asian alphabet…
I'm still having extreme difficulty in connecting to the internet. I walked for about a half hour to get to a Starbucks to post this. And even though I've been able to update my blog, I haven't been able to download my email…
This entry was originaly posted on , it was last edited on and is filed under: Asia and tagged: Beijing, China, Job Search, MBA, Tsinghua.