September 21st, 2005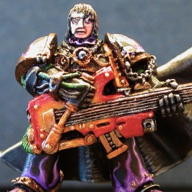 This is as good as it gets, but I guess that is how you wanted it. I actually was making you a special present. Ironically or should that be serendipitously or perhaps tragically, I got the idea while watching "the Phantom of the Opera".
However I ran out of motivation, so it is unfinished, funny how depression will do that. Moving to Prince George then to China further complicated matters. I don't know when I'll get it finished. Not that that matters to anyone but me. I seem to be the only person who cares.
Update January 21st 2013
A lot of time has passed but I haven't recovered from the things Marlene Lau, Anne DeWolfe, and others said and did during my time as an MBA student at the Sauder School of Business at the University of British Columbia. I did finish my Phantom of the Opera inspired miniature, but Marlene turned out to not be the person I thought she was…
This entry was originaly posted on , it was last edited on and is filed under: The Good, The Bad, & The Ugly and tagged: Anne DeWolfe, Depression, Marlene Lau, Sauder School of Business.