October 28th, 2005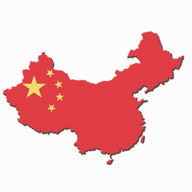 Last night I attended a guest speaker session at the Tsinghua School of Economics and Management. It was given by Xue Jun (薛军) of the Tsinghua Science Park. It started out a bit slow, as he hadn't completely finished translating his slides into English, but overall it was well worth attending. I learned a lot about the science park and the associated venture capital fund as well as the venture capital scene here in China, especially the IT sector in Beijing.
I wish I would have wrote this last night.
Jun showed exerpts from a report by the Zero2Ipo guys, who also have a Tsinghua connection. Xue Jun attended the university before going to school abroad. He also co-founded two firms in the Valley (An-Tai Corporation and iBC Technology). He currently sits on several boards in addition to being Managing Director of Tsinghua Science Park Venture Capital LTD.
Most of the audience wasn't too familiar with how venture capitalists operate and the fact they try to provide added value in addition to just money. This was a point Xue Jun repeatedly emphasized about his fund. He stressed the value of having links to the university and how it could be a strategic partner to firms the fund invested in and also those that just rent space in the science park.
He also stressed how China needs to create an 'ecosystem' for venture capitalists and innovative smaller firms. He talked about the importance of companies in China that align with the national interest and the shortage of experienced entrepreneurial minded business men/managers. The successful entrepreneurs in China made their money largely in real estate or other old economy industries. This is where overseas Chinese are really valued. Even venture capitalists in the Valley are encouraging people of Chinese heritage to bring their early stage tech companies to China and to the Tsinghua Science Park in particular. In China the support the government can provide them will allow them to grow-up with less pressure and with a greater possibility of becoming nationally important.
The fund concentrates on IT, Life Sciences, and New Energy. So afterwords and considering he also mentioned how small the VC community is, I asked him if he knew Michael Brown or Wal van Lierop of Chrysalix, alas he did not. He admitted that although New Energy is a strength of Tsinghua University and a focus of the fund it is not his field of expertise.
Additional Links
As this posting seems to perform well in search engines, here are some links to a few blogs that are more focussed on doing business in China and venture capital than mine:
More Detailed Information
Although I'm not sure how I found it, Wei Xiao has written a scholarly article entitled "The New Economy and Venture Capital in China" it is not a bad introductory article. He talks about the value added services a VC can bring in addition to much needed capital, giving six examples:
Implementing modern enterprise management concepts
Integrating information resources for market and strategic planning
Financing and re-financing
Financial advisory
Identifying strategic investors
Designing IPO plans
He neglects to mention something Jun and other VCs I've talked to have stressed which is their network, specifically how it can be tapped to attract talent to the venture. Often tech startup founders lack business acumen without which the company will not grow as fast and as large as possible, which is what the VC wants. A VC can help find the right person to add to a company's management team, board, sales and marketing departments, even R&D staff, not to mention recommending lawyers, accountants, suppliers, and potential customers.
Odd that a Chinese author would neglect to mention 关系.
I may have been sent a link to this article or dug it up myself after writing yet another blog posting on venture capital financing. If you have any questions or comments you can leave them below.
This entry was originaly posted on , it was last edited on and is filed under: Finance and tagged: Beijing, China, Tsinghua, Venture Capital.