November 7th, 2005


Although it was a while ago now and the pain has lessened. I was really worried my hard drive was going to die on me and I would be without my Mac for a considerable time. I actually backup, but my backups are in Canada. This means anything I've worked on since I was in China would be at risk. I did the best I could with my iPod but, the best solution would be to clone the entire drive in the PowerBook.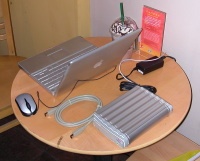 I thought the service depot in Beijing would do it for me but no. This lead to a mad scramble to buy another external hard drive. I had only just bought my Lacie d2 160Gb Triple Interface before I left for China. Luckily there was a Mac store nearby and I was able to buy an external firewire drive. There was only one model to choose from and after considerable phone calls to Danna, who was concerned I would pay too much. I bought a BUSLink USB 2.0/1394 Combo drive. This is actually a shell and they put an 80Gb Seagate hard drive in it for me and formatted it and tested it.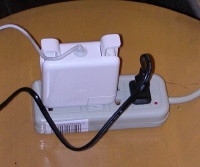 I then had to go to Starbucks and backup my data. I went to Starbucks because I wanted internet access but it wasn't working. Luckily I had already download PsyncX and Carbon Copy Cloner. I was able to backup my data and then return to the service depot but it took a long time. I missed two classes.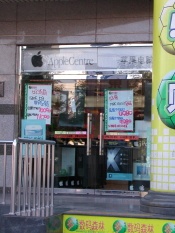 I also had to buy a power bar so I could plug in both my laptop power supply and the hard drive power supply. The drive set me back 930 RMB I think. I had to get the money out of the bank, but there was one close at hand. The shop I visited was called Mac & Fangyan. I dubbed the setup Road Warrior Musk it even sounds authentic.
This entry was originaly posted on , it was last edited on and is filed under: Information Technology and tagged: Apple, Carbon Copy Cloner, Hard Drive, PowerBook.