December 11th, 2005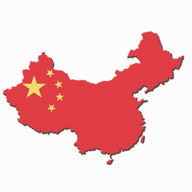 Although I'm not sure exactly how it works, there is recycling in China. I separate all my garbage out but then I don't know exactly what to do with it. I know you can get some money for returning some things and I've even pretty much figured out where to take it. However in general what I do with any bottles and cans I have is leave them on top of the garbage cans for someone else to take back.
Today when I was cleaning up our apartment, I took out all our garbage. After taking down the stuff I considered garbage I brought down the stuff I considered recyclable. One of the little old Chinese ladies that goes through the garbage in our housing complex had just finished rifling through the garbage cans outside my building. I called out to her and ran after her to give her my two Heineken bottles and one ice tea bottle I thought might be worth some money. She was happy and as I was putting the newspaper and cereal boxes into the garbage cans she indicated she wanted them too.
I guess in China you get money for newsprint and cardboard too. I lived in Victoria too long to not separate recyclables, but I'm used to getting fined rather than paid. I'm pretty sure I know where to take the stuff in my complex to get my few Mao but I'll continue giving my recycling away rather than walk around the corner, not that I'm lazy, but I prefer the people who return bottles and cans to those that just beg in the streets of Wu Dao Kou. I think the beggars probably make more money though…
This entry was originaly posted on , it was last edited on and is filed under: Asia and tagged: China.