December 17th, 2005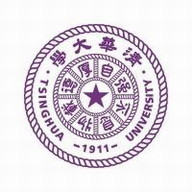 As a service to the blogosphere and also so I can possibly meet fellow bloggers, I'm going to compile a list of Tsinghua bloggers. I found these blogs through a series of Technorati searches over several days.
Update February 2019
Most of these blogs are abandoned or unavailable. Not many people maintain a blog for over a decade. Not only is Muskblog still online over thirteen years later, I'm updating my old blog posts after once again leaving China.
I finished an MBA and passed all three CFA® exams and still could not find a job other than English teacher in the Middle Kingdom. I did however write a number of blogs posts. I suggest you read the best of them.
This entry was originaly posted on , it was last edited on and is filed under: Asia and tagged: Blogging, China, Tsinghua.