December 25th, 2005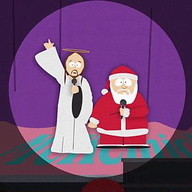 I'm not the biggest Christmas person. I think it is too commercial. I try to do less commercial things at Christmas such as send Christmas cards and make a big Christmas morning breakfast for everyone. However this year it is Christmas in China well two years ago it was Christmas in Japan. I talked with my family on the phone and I had a good evening yesterday. There is plenty going on in Beijing if I can find the energy to leave my room.
My sister just sent out her Christmas spam. It included a picture of her dog and the Christmas tree at my mom's house. So I thought I would post that so people can feel all warm and tingly.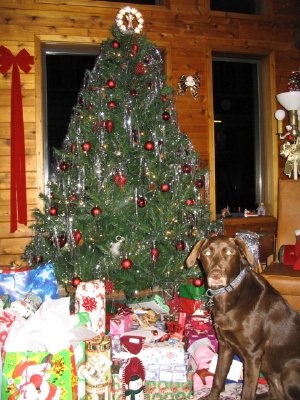 Update February 2019
I eventually spent four my Christmases alone in China. Things were supposed to work out better for me, that is what people have been saying since I did my MBA at the Sauder School of Business.
I really do not want to write more about those days, I've actually deleted a lot of blog posts, those that remain I have attempted to improve because I also haven't managed to blog my way to a better career. I did manage to pass all three CFA® exams but even that was not enough to get any other job but English teacher in China.
Christmas has gotten bigger and bigger in China as have a number of other Western traditions. The Chinese Communist Party is not happy about this development. A lot is supposed to happen this month if either Trump or Xi can be taken at their words. That is a big "if". If you want to know more about living and traveling in China I suggest you read the best of my posts rather than some of these less focused ones that were often written as an obligation to my family or my classmates.
This entry was originaly posted on , it was last edited on and is filed under: Asia and tagged: China, Christmas, Expat, Family.