January 22nd, 2006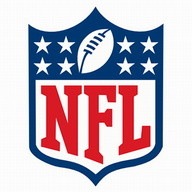 Although I am still on a blogging hiatus, I have a lot to say. I meant to say it earlier but I've been cheering for the Steelers this year and I guess the Seahawks seeing as they are the Pacific Northwest's team. Any true Browns fan would root for the Steelers over the Broncos in an AFC Championship game.
Although I didn't win my fantasy league, lets just say I was distracted. A number of my players continue to make plays, even my castoffs such as Steve Smith have come up big. If only I had a deeper bench and was allowed to protect more I would have built a dynasty!
For the record the Steelers did win so my prediction or at least my hope for Jerome Bettis was correct. In 2019 I set out to make my blog better, many posts were deleted but I kept this one as much for the comments as the fact I called the Super Bowl champion.
This entry was originaly posted on , it was last edited on and is filed under: Sporting Life and tagged: Fantasy Football, Jerome Bettis, NFL, Pittsburgh Steelers.