March 17th, 2006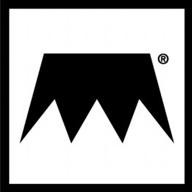 I just got an unusual email, here is an excerpt:
This email is being sent to UNDRCRWN's closest friends and family. As you all probably know we (Jeremy Castro, Dustin Canalin, Daryl Evans, Rashaun Smith, Pete Small and Andrew Freeborn) have been working hard to make 2006 a big year for our young company. We decided to do what many people think to be unthinkable for a small company/brand like UNDRCRWN – we're getting in the footwear game and we're calling it the Layup.

As friends and family to the crew and the company, we'd like to offer you a sneak peak at the shoes and the opportunity to help us with our struggle by pre-ordering a pair (or more!) of the freshly minted UNDRCRWN Layup. And of course, you'll get your hands on the new UNDRCRWN Layup on June 1, 2006.
Seeing as how I was practically on the business plan development team, I sat through as many meetings as anyone waiting for Jeremy so we could work on MarkStrat, I had to buy a pair. I hope they fit. The shoes will be available in the hippest shops in select cities someday, but of course I will have a pair first.
This is the second MBA classmate of mine to launch a business. First I worked with Lisa Le to fine tune her Enthuze restaurant business plan. Then during our Entrepreneurship class I dissed Jeremy and worked with Dan Robinson. However as we were in every class together Jeremy and I became MarkStrat mavens. I know all of UNDRCRWN's plans. I also let him present using my Power Book because like many people it was immediately apparent to him that presentations looked better and went smoother on a my Power Book.
Check out UNDRCRWN's website and upcoming footwear and apparel, tell them Musk sent you. They're too cool for vowels.
This entry was originaly posted on , it was last edited on and is filed under: Entrepreneurship and tagged: MBA, Startup, UNDRCRWN.