April 4th, 2006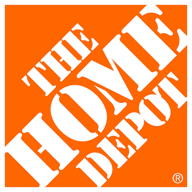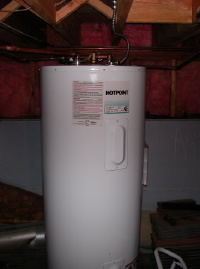 Well after buying the replacement parts I waited for my uncle to get off work and we soldered everything in, no leaks, at least no major leaks. We have it all wired up and we are waiting for it to heat up.
One thing I neglected to mention is our house is not exactly normal. It is rather large and when it was built no less than three water tanks were installed. Our neighbor in Deep Cove was in the solar heating business so we have a custom solar heating system. We also have a wood burning stove which the pipes run through as well.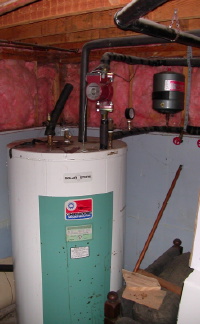 Two of the tanks are in the basement and the third is upstairs in the storage/crafts room. Only the new tank is being used, the other two were deactivated after leaks or problems developed and were never fixed over the years. My grandfather convinced my mother she didn't need all that stuff so it just sits around. All those extra pipes and tanks make installing a new one a little tricky. One day we are going to have to get in a real plumber to either fix everything or dismantle the system because it is kinda stupid to have two tanks sitting around half disconnect and half fully connected to the house's plumbing system.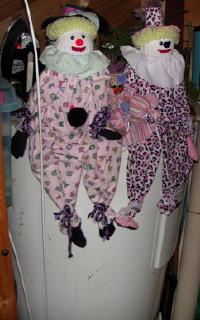 After getting the tank installed and the old tank in the back of my sister's truck I was able to eat my dinner and enjoy a nice cold Shaftebury Winter's Nights Black & Tan. I'm in no rush to do any more plumbing but my mom is always thinking up home improvement tasks for me to do.
This entry was originaly posted on , it was last edited on and is filed under: The Good, The Bad, & The Ugly and tagged: Home Improvement.