November 1st, 2006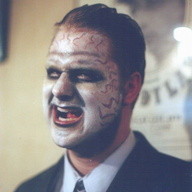 Before I go and write some more crap no one wants to read, here is a photo my sister sent me of her dog dressed as Batman. I didn't dress up this year. Maybe next year I'll feel like celebrating something, but with the way people continue to treat me I doubt it.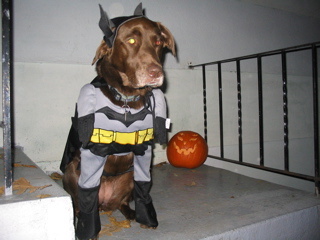 What I did do was carve two pumpkins into jack 'o lanterns something I have some modicum of skill at. We actually had a long power outage in Deep Bay on Sunday so there wasn't much else to do. The first one has Grendel eyes and after all the work it was I went with a simpler design on the second pumpkin at least for the eyes and nose.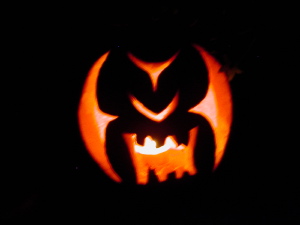 With all the comics being turned into movies I wonder if they'll get around to Matt Wagner's Grendel? Maybe he is too much like Batman or Deathstrike the Terminator. Maybe Matt doesn't want to see Grendel as a movie, maybe there is some big legal dispute.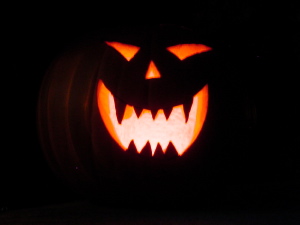 Since I wrote this in 2006 there have been many many comic movies the Marvel Universe has become very successful and is now owned by Disney. But I have not seen a Grendel movie. I did manage to go to a comic con in Shanghai but I've been a little too busy for hobbies or cosplay. If you have any thoughts on Halloween, costumes or superhero movies you can leave them below.
This entry was originaly posted on , it was last edited on and is filed under: The Arts and tagged: Costume, Dogs, Halloween.