November 6th, 2006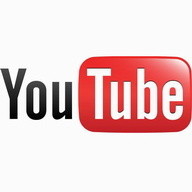 The Meat Purveyors, a personal favourite of mine are breaking up. They've broken up before but this time it is amicable and for good. One of the members is getting married and moving to Maine.
Anyway they are from Austin and this song is about a certain Texan and it has been turned into a YouTube video by a fan.
This is the first YouTube video I've posted, I had to register with WordPress.com to get my API key which apparently allows me to post videos to my blog from YouTube itself. We'll see if it works.
Optimal WordPress Embedding
Wow it used to be a lot harder to post a YouTube video. I'd forgotten this post but the embedded video still works. I have upgraded to WordPress 5 and as part of that update I'm overhauling every old post. I won't be switching them all to Gutenberg the new "blocks" based editor but one of the unanswered questions I have is the best way to embed an image from Flickr?
You can use a shortcode or a block but I like the results of using the custom JavaScript better. The above image was embedded with Flickr's latest JavaScript, which I inserted by editing this post as HTML. That is the same way I ended up embedding a YouTube video and it still works over a dozen years later.
http://www.pinterest.com/pin/118782508900299044/
Often content gets taken down, APIs change, JavaScript ceases to work. Although I appear committed to improving every single blog post, I am not committing to updating every embedded image or video. Pinterest embedding seems the most likely to break in my experience. They too seem to have switched to a simpler solution which of course did not work when I tried it. Instagram seems to have the most voluminous JavaScript maybe I can just include a URL for them too. If you have thoughts on embedding content into WordPress blog posts especially in the latest greatest version of WordPress you can leave them below.
This entry was originaly posted on , it was last edited on and is filed under: The Arts and tagged: Music, The Meat Purveyors, Video Clip, WordPress, YouTube.