December 21st, 2006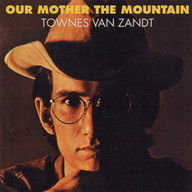 During our recent epic power outage I had even more time to think. One of the things I thought about was a story about the late great Townes Van Zandt. This story might be from a webpage, though it could have been from a magazine or a book, remember those?
Townes has reputation as something of a loner, a wandering troubadour, who for a time lived alone in a shack in the mountains. He also has a reputation for being a self destructive drunk. A lot of Townes Van Zandt stories stem from that period, but towards the end of his life he had a wife and a couple of kids and this story comes from that time.
Townes was a songwriter, some say the greatest American songwriter ever and in his house he had a room where he worked at his craft. His wife and kids generally kept out of that room, especially when he was working. But it's her house too, so naturally she goes in there sometimes. One morning she went in there and found a sheet of paper on his desk and read it. When Townes woke she said something like "I know you don't like it when I read your songs before they are finished, but your latest song, I can't help but think it is one of your best, a new favourite of mine."
Townes says "That ain't no song, that's a suicide note."
Dutifully Townes crafted a melody to go with the words but I don't know if it was ever revealed just which song came from that piece of paper.
His wife is central to the story so you could look at the publishing dates and narrow it down to the songs he wrote after a certain date, but some mysteries are best left unsolved.
This entry was originaly posted on , it was last edited on and is filed under: The Arts and tagged: Depression, Music, Songwriting, Townes Van Zandt.