December 21st, 2006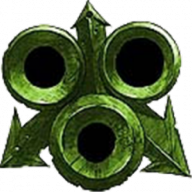 Despite many power outages and a myriad of other problems, I've been working on the latest addition to my Nurgle 40K army. This is a Forgeworld Dreadnought I've dubbed "Blastmarker Billy". This model was a lot of work to paint, so much so I'm not looking forward to painting any other Forgeworld models for a while. I won't be painting anything for a while as I plan to put away my miniatures, paints, even the entire table for the holidays.
My mom has invited something like 40 people to our house. I still got a few more home improvement tasks to take care of and our roof hasn't been repaired yet from all the stormy weather we've been having. Supposedly yet more tiles have fallen from our roof, one seems embedded in our deck now. Maybe I'll have to go take a picture of that. Undoubtedly we lost power again last night.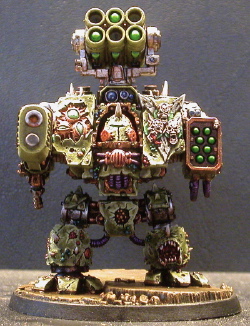 This entry was originaly posted on , it was last edited on and is filed under: Gaming and tagged: 40K, Miniature Painting, Nurgle.