December 31st, 2006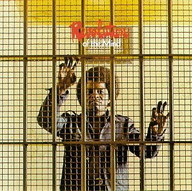 I watched his funeral the other day on TV. I missed much of the music but I caught Jesse Jackson's and pretty much every other speech. I'm actually a big fan of the old school funk. James Brown isn't a saint, he was domineering and undereducated. His songwriting was very organic, often he would come to the studio with a few scraps of lyrics and he would build the song up. He'd get the drummer going on the dishwasher rhythm, add in the bass, the chicka chicka guitar then have the horn section make up the bridge and the rest of their parts.
You can listen to this happen on some studio tracks especially when James was producing. He benefited a lot from great bandleaders and musicians: Fred Wesley, Maceo Parker, Bootsy Collins are probably the most famous three, but there was also Bobby Byrd and Pee Wee Ellis. They all went on to front their own bands and the first three all played with George Clinton. Fred Wesley wrote a really good autobiography, he spent a lot of time as James' bandleader. They are talking of doing a biopic for James now like they did for Johnny Cash and Ray Charles. Spike Lee is going to direct.
He was definitely an originator, an icon, he'll be missed.
I want to get up and do my thang.
If you have thoughts on James Brown or songwriting you can leave a comment below.
This entry was originaly posted on , it was last edited on and is filed under: The Arts and tagged: Funk, James Brown, Music, R&B, Soul.