May 19th, 2008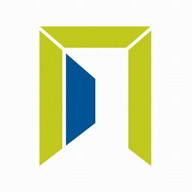 This week I saw Marc Stoiber speak, again. I had previously seen him speak while I was an MBA student. Sverre Panduro talked him into coming to speak at the UBC Net Impact club. I'll never forget the look one of my classmates gave me at his presentation.
Marc Stoiber Said
Sustainability is innovation dressed in new colors.
Al Gore is not the messiah.
George W. Bush is a person we don't want to be anymore.
Best Green Brands (watchdogs/peers voting):

AB Ambro
MTR
Vestas
Westpak
Ericson

Best Green Brands (consumer voting):
Other mentioned Good Green Companies: Virgin, Vancity, MEC
"All about getting laid."
"Brands are our friends."
Marc's website is still online but I haven't seen him in a long time. I've been living in Shanghai and I've been focusing on finance rather than marketing. I managed to pass all three CFA® exams but could not parlay it into a new job and no amount of blogging has helped either, but once again I'm trying to leverage my blog in my job search so if you have any advice on self-marketing or self promotion you can leave them below.
This entry was originaly posted on , it was last edited on and is filed under: Marketing and tagged: Marc Stoiber, Net Impact, Sverre Panduro.