May 28th, 2008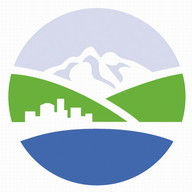 This morning I attended the UDI Vancouver event about the public consultation and approval process which they decided to title: "Engaging People Hay Bales to Blogs". This was perhaps a flippant title but there was some fear of bloggers providing major opposition to real estate development projects. Apparently this hasn't happened much in Vancouver but is a growing trend.
This ties into my writings on citizen marketers, evangelism, and online social networks. Facebook was mentioned more than once.
There are a lot of bloggers in Vancouver, Beyond Robson is a good general blog about what is happening in Vancouver. The Downtown Eastside has some particularly concerned citizens/residents/special interest groups and of course they have blogs.
According to the official PDF, the seminar covered:
The Evolving Public Process: How has the public consultation process changed over the years? How will issues like Climate Change impact your consultation process?
Managing Expectations: How do you effectively engage and work with a more organized, more political, and more committed public body?
Engaging Government: What are Councils expecting from consultation and how do you give them what they want?
Do's and Don'ts: Case studies and real life examples on what works and what doesn't work in public consultation.
The Panel
I was expecting more of a discussion panel, but it consisted of three presentations, plus an introduction. No one really had many questions to ask. Though some of that takes place in private after. The key take aways are:
Early involvement is beneficial to all parties.
Open, transparent processes are best.
Don't lie!
Provide realistic alternatives
Explain economic realities
Don't burn bridges
People talk and in today's digital age it is easier to spread news and organize
Don't skimp on goodies at meetings with the public.
Hopefully the developers will pay more than just lip service to this advice. Some are just looking to get their project green lighted, others are really committed to building or adding to an existing community and see public consultation as an opportunity to shape their project for the betterment of all.
This entry was originaly posted on , it was last edited on and is filed under: Marketing and tagged: Blogging, Real Estate, Urban Development Institute, Vancouver.