August 21st, 2008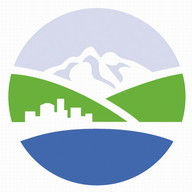 This was the title of the Board of Trade event to on Monday. I wonder if anyone else had seen Bob Log III the night before? I bet that Venn Diagram had a population of one.
There were three speakers and one moderator plus Q&A from the audience and networking afterwards. It wasn't as well attended as the last thing I went to at the Morris J. Wosk Centre for Dialogue. The three speakers were John DeHart, Ray Williams, and Darcy Rezac, only Darcy I had seen speak before. The Vancouver Board of Trade seems to have put up a really thorough summary before me.
This is reflective of how busy I am and I'm still not finding time to study for the CFA® Program enough, this weekend is CFA weekend!
John DeHart had a top five for Entrepreneurs which I won't bother typing out. Ray Williams advanced a definition of success my MBA classmates would have done well to consider:
Successful without doing harm to yourself or others.
Ray also had a long quotation he had gotten from his father a British commando who had spent close to five years as a prisoner of war. I didn't have time to write it all down, it was about living a successful life. It contained this line:
Endured the betrayal of false friends.
I've definitely endured that, haven't I Marlene?
One other thing some of the best business minds in Vancouver are thinking is the next economic downturn will be a lot different than recent ones. I've even read of a 60 year cycle theory by a Russian economist that is forecasting depression era hardship.
This entry was originaly posted on , it was last edited on and is filed under: Entrepreneurship and tagged: Quotations.