October 17th, 2008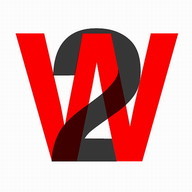 Last night I was down at the Shebeen for the W2 Launch Event. My boss was one of the speakers but I've also been working in some small way on trying to see this project come to fruition. There were a number of politicians or at least people running for public office, including at least one mayoral candidate. There was also some media at the event, print and of course online media.
Someone even insisted on interviewing me. Supposedly I looked good and gave reasonably intelligent answers, but we'll have to see if April's footage sees the light of day or at least the endless twilight of the online world. My boss said she could swing by our offices and do longer interviews…
It was good to see so many people who are socially conscious and there wasn't any of the infighting that tends to stall initiatives in the DTES. After my treatment at the hands of my MBA classmates, I was beginning to wonder if anyone in business had a conscience at all.
This entry was originaly posted on , it was last edited on and is filed under: Canada and tagged: DTES, Gastown, Shebeen, Vancouver, W2.